'Murder On The Orient Express' Gets A New Action-Packed Trailer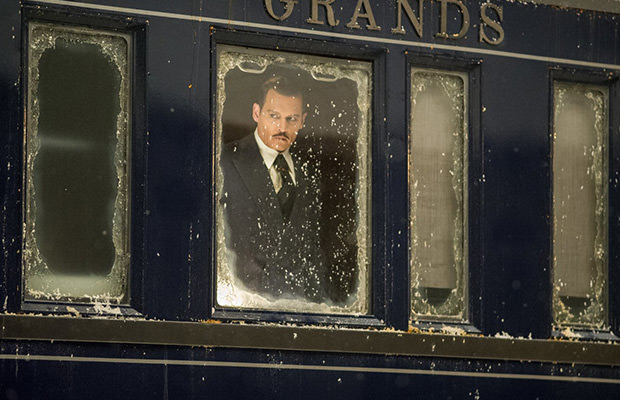 Photo credit: 20th Century Fox
The new take on Agatha Christie's famed detective novel "Murder On The Orient Express" is shaping up to be one of the most anticipated movies this fall.
Kenneth Branagh, who was also the main man behind the camera, plays the legendary and ever-so-perennial private detective, Hercule Poirot, in the freshest cinematic version of the famous story, and he will indeed need all his skills and wits to crack this tough mystery.
Check out the new "Murder On The Orient Express" trailer below:
(ALSO CHECK OUT: David Lynch Is Open To More Twin Peaks, Season 4 Might Happen)
Star-Studded Cast And Other Details
Branagh assembled quite a crew for the upcoming crime drama mystery, and all these stars will become main suspects when one of the passengers, a seemingly delightful "businessman" Mr. Ratchett (
Johnny Depp
) gets murdered during this famous lavish train.
A suspenseful mystery soon unfolds as Poirot has to crack the puzzle before the murderer strikes again.
The star-studded cast, alongside Johnny Depp and Kenneth Branagh, includes: Willem Dafoe, Daisy Ridley, Derek Jacobi, Judi Dench, Olivia Colman, Leslie Odom Jr., Josh Gad, Michelle Pfeiffer and Penelope Cruz.
"Murder On The Orient Express" hits big screens on 4 November.
(RELATED: Wes Anderson's 'Isle Of Dogs' Gets A Trailer, All The Quirk And Beauty We Need)