Why 3D Movies Must (And Will Probably Soon) Die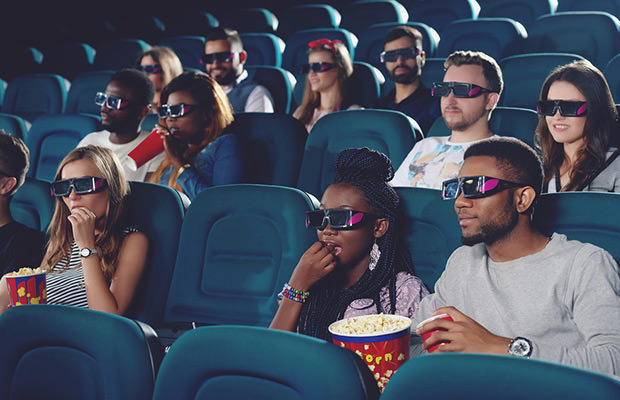 Recently, the folks over at The Hollywood Reporter did some great researching and delved a little deeper into the issue concerning modern 3D movies. What they found was that this modern cinema trend is on the decline.
If we take a look at the numbers, we see that three-dimensional movies accounted for 21% of North American box-office revenue in 2010, while this percentage dropped to only 14 in 2016, which is a huge percent reduction in revenue share in just 6 years.
Inevitably, the law of supply and demand comes into play, making movie distributors slowly but surely turn their blind eye to 3D movies. They are simply deciding to stop selling what audiences won't buy anymore.
"Imax announced last week during its earnings call that it would be reducing its 3D slate in the domestic market, citing a 'clear preference' for 2D from audiences," write Carolyn Giardina and Pamela McClintock, co-authors of this piece.
Yep, 3D movies are going down fast.
America Leading The Fall Of 3D Movies
Although the U.S. started the 3D movies trend, we are now (along with Canada) leading its demise. "Globally, 56 percent of all digital screens are 3D, compared to 39 percent in the U.S. and Canada," says The Hollywood Reporter.
Here we have a classic example of a downward-spiral in which each decrease in the earnings of 3D Hollywood projects persuades movie producers and distributors to offer fewer pictures in 3D, resulting in the imminent decline of the 3D market.
According to some estimates, should this 3D death-spiral continue, this unpopular cinema format may dissipate completely by the time Avatar 5 hits big screens.
So, What IS The Problem With 3D Movies?
Perhaps the main technical issue would be that most of these "3D" movies over the past several years haven't been "really 3D." This means they weren't natively filmed in 3D, but were instead unconvincingly up-converted.
This basically ruins the whole 3D experience of an already badly written movie.
As folks over at The Ringer write: "In most cases, of course, that experience is subpar. Not only do the fictional figures in "fake" 3D movies fail to leap out of the screen and walk among us like actors in participatory theater, but their images are often improperly projected, leading to darker, dimmer pictures and increased eye strain while wearing 3-D glasses."
And finally, there's the popular and very true statement – "If you can't make it good, make it 3D."
We truly hope this inevitable decline of 3D movies brings back the real movie values – characters, writing, directing…
Let's starts making the characters three-dimensional again, not the visuals.