What Does The Title 'The Last Jedi' Mean For The Star Wars Franchise?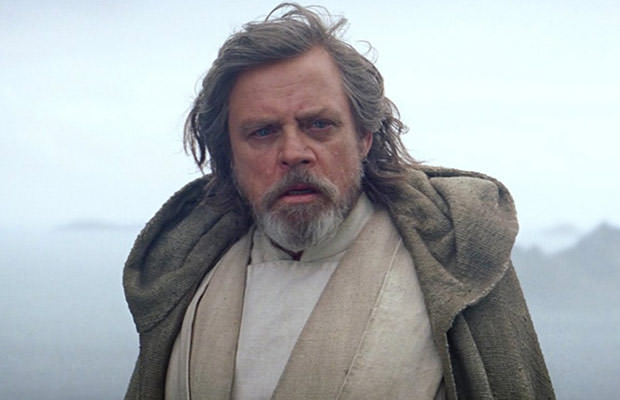 Photo credit: Walt Disney Studios Motion Pictures
About a week ago we learned that the days of referring to upcoming Star Wars installment as "Episode VIII" are over as Lucasfilm officially announced that this year's SW movie will be titled "Star Wars: The Last Jedi."
The fans around the globe were all pretty excited once they saw the title, but we must ask the following questions: Should we be worried about Luke? What does this really mean for the future of Star Wars?
Several theories are possible.
"The Last Jedi" Is Indeed Luke
So far we know that the upcoming movie will be directed by Rian Johnson and that it should take place immediately after J.J. Abrams' "
The Force Awakens
" when Daisy Ridley's Rey handed Luke Skywalker his old lightsaber.
The very first scenario that popped up among the distressed fans is that "The Jedi" from the new title is indeed Luke Skywalker and that this episode will see his demise.
However, we are here to reassure you that this is probably not true as this would simply be too huge a turn for the franchise, while we can also assume that the story probably won't be focused on Mark Hamill's character alone.
"Jedi" Can Refer To A Group As Well
What many fans managed to forget is that the word "Jedi" can also refer to a group, not just a single "user of the Force", as folks over at The Verge noticed.
This could mean the "The Last Jedi" from title is actually referring to Rey (or others) joining Luke as guardians of peace in the galaxy.
A Novel By The Same Name
Another thing that some Star Wars fans are not aware of is that "The Last Jedi" is a phrase that has already appeared in the Star Wars universe (or should we say in the galaxy far, far away.)
Namely, 3 years ago authors Michael Reaves and Maya Kaathryn Bohnhoff wrote a novel called "The Last Jedi" and the book focuses on a lone Jedi who goes underground after the events of Revenge of the Sith.
This could very much mean that this book will be the cornerstone of the upcoming Star Wars installment.
What do you think? Do you have your own theory? Please, do share.