Tom Hardy Fuels James Bond Rumors Even Further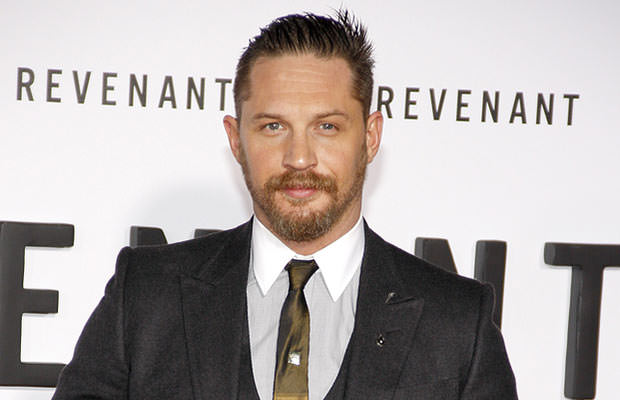 Although Daniel Craig is still the official 007, the rumor mill is currently being both shaken and stirred about who is going to replace the British actor.
A few months ago we heard that Homeland star Damian Lewis is the top contender for the role, but now it appears that Tom Hardy is closer to picking up that famous martini glass.
He Wants The Role, Obviously
Tom Hardy spoke to
Daily Beast
recently and he, in a way, confirmed interest in playing James Bond.
The actor expressed a nice dose of enthusiasm when the interviewer suggested that Inception director Christopher Nolan might take over the franchise, but later refused to discuss his own involvement.
"Oh, wow, Chris would be amazing!" said Hardy of Nolan's taking over 007 movies. "That would be cool. That would be so cool."
But when he was pressed about him being the next James Bond, Hardy decided to take the Fifth and ducked the question.
"There's a saying amongst us in the fraternity of acting," said Hardy, "that if you talk about it you're automatically out of the race. So I can't possibly comment on that one."
Silence often speaks more than words.
Nolan Would Be Fantastic Choice For A Bond Movie
After refusing to comment on his own involvement, Hardy went on to explain why Nolan would be a logical solution for the franchise.
"But Chris Nolan, what a fantastic director for a Bond movie. Because Daniel [Craig] is so good, and what [Sam] Mendes and Barbara [Broccoli] have done has been so impressive, that it would be a very hard re-imagination to follow."
"I wonder what the next instalment of that franchise would become, and I think when you mention someone like Christopher Nolan, that's a very powerful figure to bring into that world who could bring something new and create something profound – again."
We Want Hardy! We Want Hardy!
Even though the 48-years-old Craig is still the producers' first choice, we honestly think Hardy would breathe a new life into the franchise, which is long overdue. His innate and a bit cocky Englishness will certainly fit perfectly into the 007 picture and shed some necessary humor onto that canvas.
Fingers crossed.