Star Wars' Han Solo Movie: Plot & Cast Officially Revealed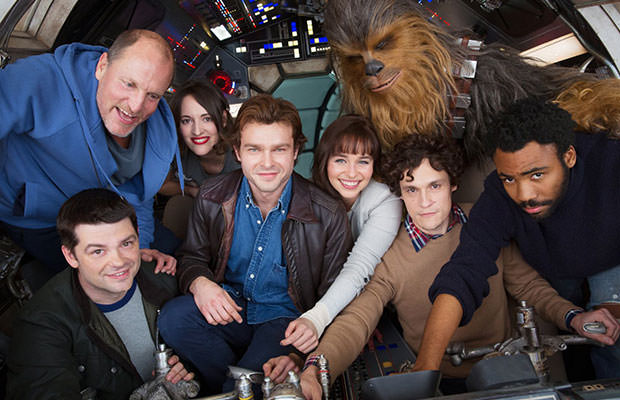 Photo credit: Walt Disney Studios
Great news for all you Star Wars fans out there. The filming of the still untitled
Han Solo Star Wars
project has just started and the folks behind the franchise have apparently been feeling extra generous lately as they decided to give us some fresh details about the plot, as well as the cast of this installment.
Official website has just announced details on the setting, timeline and plot of the upcoming Han Solo project:
"The movie will explore the duo's adventures before the events of Star Wars: A New Hope, including their early encounters with that other card-playing rogue from a galaxy far, far away, Lando Calrissian," the statement reads.
Spending Time With The Guys Directing The Film
The film is being directed by Phil Lord and Christopher Miller, while the star-studded cast includes: Alden Ehrenreich (as Han Solo), Woody Harrelson, Emilia Clarke, Donald Glover (as Lando Calrissian), Thandie Newton, Phoebe Waller-Bridge, and Joonas Suotamo (as Chewbacca).
Last year, Ehrenreich talked about him getting the coveted role of Han Solo:
"I had an audition process that went on for a long time, and I got to spend a lot of time with the guys who are directing the film," the actor said. "Getting to be around them and being around the world a little bit has been the main experience so far. I did my audition on the Millennium Falcon for one of my screen tests, which was pretty cool."
Summer Of 2018 Will Be A Busy One
The movie is set to hit theaters on May 25, 2018, meaning Disney is trying to pivot the franchise back into the summer movie season.
This could actually dampen their box office return as this release date is putting the Han Solo movie in the company of "Avengers: Infinity War" (May 4th), a "Transformers" spinoff (June 8th), "The Incredibles 2" (June 15th), and "Jurassic World 2" (June 22nd).
Can't wait for that summer though!