20 TV Shows That Were Cancelled Too Early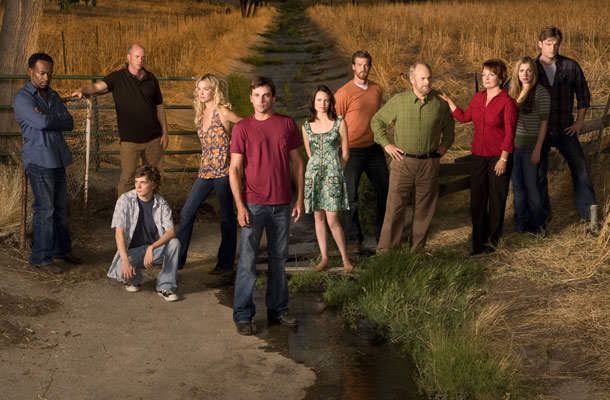 Photo credit: CBS Television Distribution
Despite having decades of experience in the entertainment business, studios can occasionally make mistakes and cancel some of our most beloved TV shows.
Usually the studios do not realise just how popular a show is until the almighty backlash that comes after it is taken off the air.
A large number of shows have found fame through DVD sales and developed a cult following after their untimely death.
The following shows are all perfect examples of moments when the studio executives got it terribly wrong.
1. Jericho
This well acted show revolved around the characters in a small town after nuclear bombs dropped on most of America. From the small town interactions between the residents to the subtle understories that wove between the main plots, this show was a realistic look at how it might actually happen.
Cancelled once, the fans made such an uproar that it was brought back for one more season. However, the fight to get Jericho reinstated was not an easy one. Fans inundated the studio with emails letters, phone calls and even sent over 20 tons of peanuts to the CBS headquarters.
The nuts were in reference to a scene where Jake Green utters the phrase "nuts!" during an episode entitled "Why We Fight." Producers eventually relented and shot a second series which achieved even lower ratings than the first one. Despite its die hard fan base, Jericho was eventually cancelled on the 21st of March 2008.
Jericho: Complete Series are Available Here
The show was revived in comic book form in 2009 after Devil's Due publishing decided to pick up the storyline where it left off after season two. Six comic books were released that comprised the third season of the show and were eventually published as a graphic novel entitled "Jericho Season 3: Civil War."