David Lynch Is Open To More Twin Peaks, Season 4 Might Happen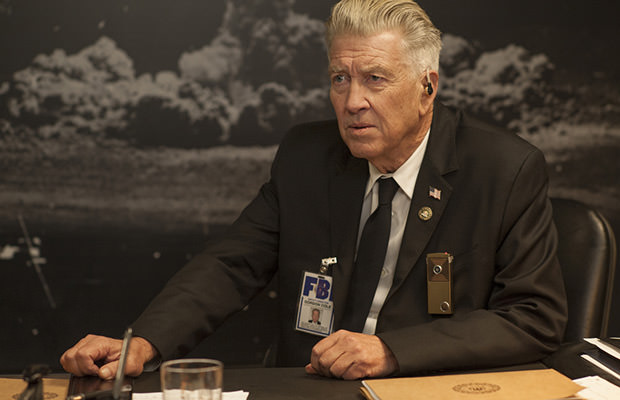 Photo credit: Showtime Networks
Ever since the controversial Twin Peaks season 3 finale, which pretty much ended with a mind boggling cliffhangerish moment just like in season 2 (Who's Annie? and what year is this?), David Lynch has remained silent about the whole thing and refused to talk about, well, anything that has to do with what (the hell) happened in the last episode of season 3, or whether or not there will be season 4.
Until now, that is.
Namely, two weeks ago, " Twin Peaks: The Return" ended with a two-part finale and just like we expected, the final episode raised more questions than it provided answers, but hey, that's Lynch for ya.
Anyhow, the main question that everyone is talking about is, naturally – Will there be season 4?
Both, Kyle MacLachlan and Laura Dern have gone on record over the past 2 weeks and said they were definitely down for more Twin Peaks, especially due to how triumphant the return has been. However, we still needed something, anything from the creators David lynch and Mark Frost.
And now, Lynch has finally broken silence.
(RELATED: How David Lynch Kept The Show's Revival A Secret All These Years)
The City Of Belgrade, 'Small Stories' Exhibition, And One Skype Call
Lynch recently "visited" Belgrade, well, was Skyped in for a Q&A session during the "Small Stories" exhibition at the Belgrade Culture Centre in Serbia, and during this packed Skype session the filmmaker had to, naturally, answer some Twin Peaks related question.
As this was his first time appearing in public since the finale of "Twin Peaks: The Return," many fans were asking questions Lynch obviously wasn't prepared to answer.
Watch the video of the Skype Q&A from the Belgrade event below:
Otvaranje Magacina 1. jun 2007.

da obećanja ne ostanu ludom radovanja #sačuvajmomagacinžurka povodom otvaranja Magacin U Kraljevica Marka 4 u junu 2007.

Posted by SEEcult on Friday, December 9, 2016
"Everything Is Up To You"
Among the questions was the one related to the fate of the Audrey Horne character, whose very last shot in Part 15 was both wonderful and strange (read abrupt and confusing), and here's what Lynch had to say:
"What matters is what you believe happened. Many things in life just happen and we have to come to our own conclusions. You can, for example, read a book that raises a series of questions, and you want to talk to the author, but he died a hundred years ago. That's why everything is up to you."
What Lynch is trying to say here is that we are all detectives. Instead of being mere spectators like with most other TV shows, in the world of Twin Peaks we are all active participants. Lynch and Frost are making us work for the answers, rather than spoon-feeding us plotlines and stories, and this is in fact the very beauty and value of this show.
After this explanation, Lynch finally addressed the elephant in the room and told the crowd that it was too early to tell whether there will be a 4th season of Twin Peaks, and should the series end up being continued, the fans would have to be extremely patient.
"It took me four and a half years to write and film this season," said Lynch.
Frost and Lynch are teaching us to be patient and to respect and embrace the mystery. And that's exactly what we are going to do.
Stay tuned.
(RELATED: Watch Eddie Vedder Perform "Out Of Sand" On "Twin Peaks")