Watch Kyle Maclachlan Do A Candid Q&A About Twin Peaks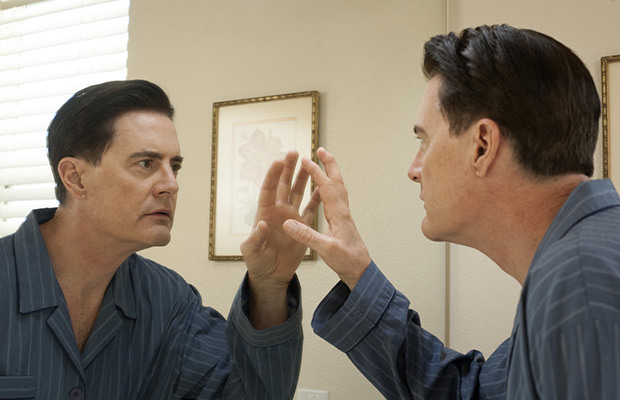 Photo credit: Showtime Networks
TV star
Kyle MacLachlan
, who gives life to Special Agent Dale Cooper on
David Lynch's surreal mystery drama series "Twin Peaks
", has participated in a rather interesting Facebook Live Q&A recently and it went just as goofily weird as we hoped it would be.
The continuation of the show " Twin Peaks: The Return," that picks up the story of the series 25 years later, examines the bulk of main characters from the original series, only quarter of a century later.
"Twin Peaks: The Return" also features an extensive list of cameos by actors who were not involved in the making of the original series, like Matthew Lillard, Ashley Judd, Madeline Zima, Amanda Seyfried, Michael Cera…
The Return can be seen Sundays at 9 p.m. ET on Showtime.
Watch Kyle Maclachlan's Q&A below:
Of course, this Q&A couldn't have gone without his damn good cup of coffee. No cherry pies this time.
Also read: Top 10 "Twin Peaks" Facts!