Wes Anderson's 'Isle Of Dogs' Gets A Trailer, All The Quirk And Beauty We Need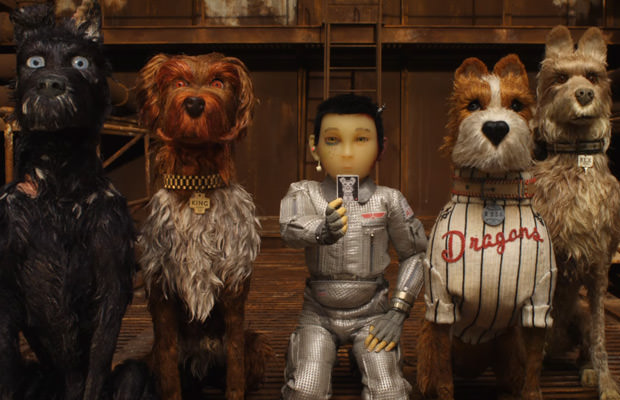 Photo credit: Fox Searchlight Pictures
Ever since
Wes Anderson
's latest stop-motion endeavor "
Fantastic Mr. Fox
" came out in 2009, we have been hoping for more similar projects by this brilliant dude, and now we've been blessed with a first glimpse into his upcoming adventure-comedy animation "
Isle Of Dogs
."
The filmmaker's most recent venture into the world of stop-motion animation is everything we hoped it would be.
It's raw, funny, quirky, intense, emotional, artistic, political… Watch the trailer below:
Details
"Isle of Dogs" follows Atari Kobayashi, a young pilot-boy with a can-do attitude who embarks on a journey to retrieve his dog from the Trash Island. His pooch has been whisked away to this awful place due to a quarantine that has exiled all of Megasaki City, Atari's hometown.
Soon, he meets a pack of scary, indestructible alpha dogs that can talk (obviously), and they all go on a mission to find Atari's lost dog. Naturally, all hell breaks loose.
And for the cast…
Are you ready? Edward Norton, Jeff Goldblum, Bill Murray, Tilda Swinton, Scarlett Johansson, Bryan Cranston, Harvey Keitel, Yoko Ono, Liev Schreiber…
The only flaw of Isle of Dogs?
We'll have to wait until March 23, 2018 for it.
(RELATED: Top 5 Timeless Movies About Friendship)