Kenneth Branagh's Murder On The Orient Express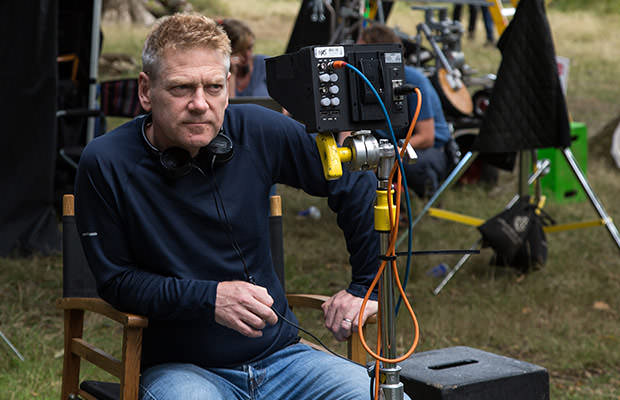 Photo credit: Walt Disney Studios Motion Pictures
Don't get your movie folders up in a bunch; we're talking about the movie, of course! Famed Thor and Cinderella director Kenneth Branagh is in talks for executing a project that's close to his home (and thus his heart) – a new adaptation of Agatha Christie's Murder On The Orient Express. The acknowledged cinematic artist is currently negotiating this interesting fan-favorite project with 20th Century Fox.
Christie's famed crime novel will be adapted for the big screen by writer
Michael Green
, while
Ridley Scott, Mark Gordon
and
Simon Kinberg
are set to produce the highly anticipated movie.
Christie's famed mystery book was first published in 1934, and it follows the story of famed Belgian detective monsieur Hercule Poirot's journey from Istanbul to Paris on the Orient Express. Naturally, tragedy occurs when an American tycoon gets killed.
Poirot then puts his little grey cells in full swing and tries to solve the mystery piece by piece, non-suspecting of the secrets that lie beneath the apparent robbing and murder.
There have been numerous adaptations of Christie's most-known novel, including the Oscar-winning feature film featuring Albert Finney as monsieur Poirot and Ingrid Bergman in a supporting role.
Branagh just may very well be the right man for the job, as he is by now proficient in Shakespearean adaptations for big screens, as well as in managing huge casts.
Visit Amazon to buy Agatha Christie's Poirot: Complete Cases Collection[Blu-ray]
Poirot fans around the globe are hoping for a final comeback of David Suchet as Hercule Poirot, as the legendary actor is a pure personification of the "little Belgian detective," and he has 25 years of experience in the job.