'L.A. Confidential' TV Series Officially In The Works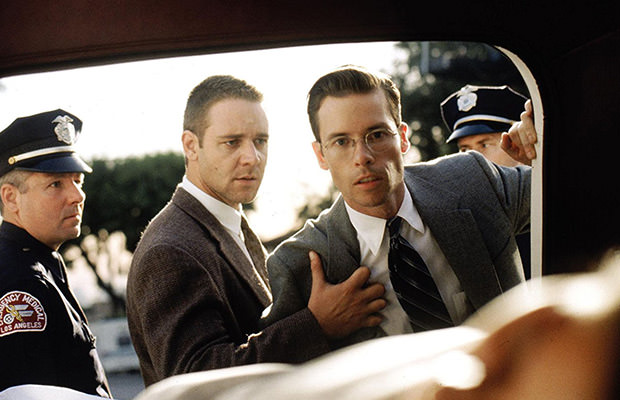 Photo credit: Warner Bros.
By now we have learned, the easy or the hard way, that every good movie is eventually going to be turned into a TV series. The latest classic title to be facing this destiny is "
L.A. Confidential
" which is apparently getting its (long overdue?) TV adaptation.
The 1997 cult movie adapted James Ellroy's neo-noir crime novel that was originally published in 1990 and was the 3rd installment of his famous series of novels called "L.A. Quartet."
Back in 1997, writer and director Curtis Hanson did wonders bringing to life Ellroy's intricate story about what lies beneath all the glamor in 1950s Los Angeles. The plot follows the stories of three homicide detectives, one reporter and an actress who find themselves on a collision course.
(RELATED: Top 15 Cult Movies That Turn 20 In 2017)
The movie ended up receiving 9 Oscar nominations and walked away with (only) two: Best Supporting Actress for Kim Basinger and Best Adapted Screenplay for Hanson and co-writer Brian Helgeland.
This time around, the famous story has been picked up by CBS which recruited "Gotham" and "The Mentalist" writer/producer Jordan Harper to develop the TV version of the novel. Obviously, the small screen adaptation will yet again see the three cops, the lady reporter and the actress in a similar situation, however this time the producers will have more time on their hands to tell the story.
Just a reminder, this isn't the first attempt for "L.A. Confidential" to be adapted for TV. There was a pilot episode starring Kiefer Sutherland and Eric Roberts that was shot right after the 1997 movie went out, however this pilot never saw air.
Stay tuned.
(RELATED: 8 Movies that Got Robbed on Oscar Night)