Top 15 Cult Movies That Turn 20 In 2017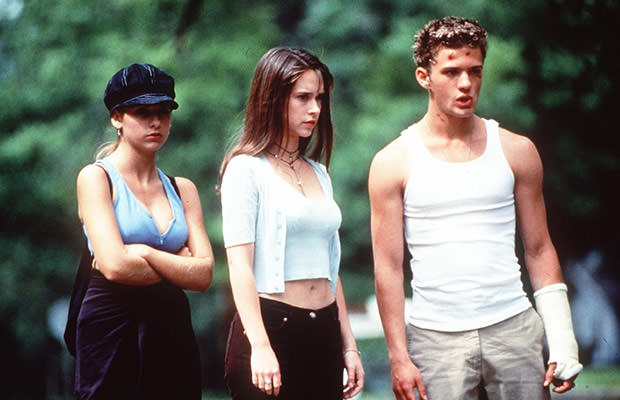 Photo credit: Columbia Pictures
Back in 1997, nobody knew that particular year would turn out to be one of the most fertile years in the history of cinema. Here we have a list of 15 most awesome movies that turn 20 in 2017.
One more year and these bad boys can drink alcohol legally. They deserve it.
15. I Know What You Did Last Summer
Back in 1997, Jennifer Love Hewitt, Sarah Michelle Gellar, Ryan Phillippe and Freddie Prinze Jr. ran from a hook-wielding killer in a now-famous-cult-slasher flick called "I Know What You Did Last Summer". The movie received mixed reviews from critics, but was a full-on commercial success, grossing over $125 million at the box office.
14. Conspiracy Theory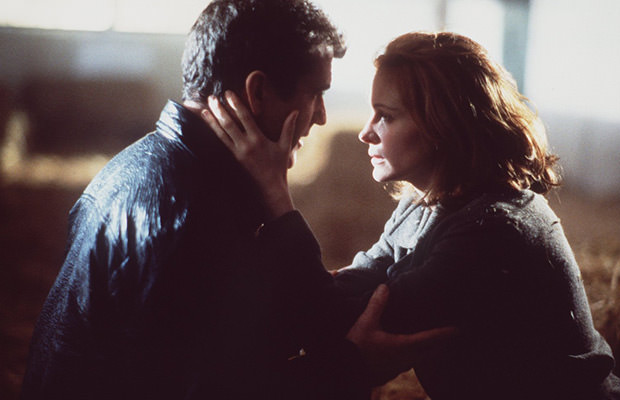 Photo credit: Warner Bros.
Conspiracy Theory
is a 1997 political action thriller film directed by Richard Donner, while the original screenplay was penned by Brian Helgeland.
The plot focuses on an eccentric taxi driver (Mel Gibson) who believes many world events are triggered by government conspiracies, while the Justice Department attorney (Julia Roberts) becomes deeply involved in his life.
His theories turn out to be true.
13. Titanic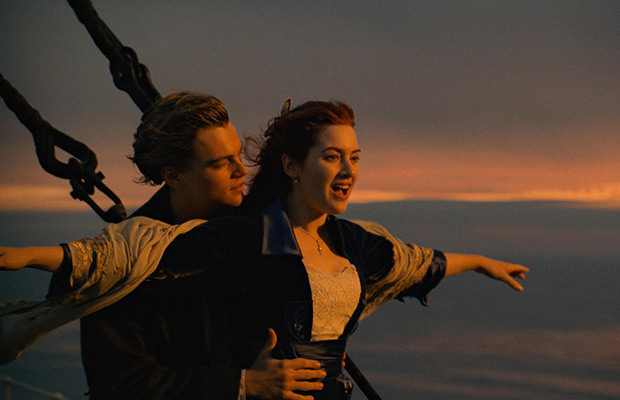 Photo credit: 20th Century Fox
This timeless drama is a Best Picture Oscar winner and still is the second-highest-grossing film of all time. The movie starred now-BFFs Leonardo DiCaprio and Kate Winslet who play two soul mates whose love is doomed just like the famous ocean liner on which they met.
One of the Favorite Movies of All Time is Just a Click Away
We still think there was room for Jack on that floating door, though.
12. Austin Powers: International Man Of Mystery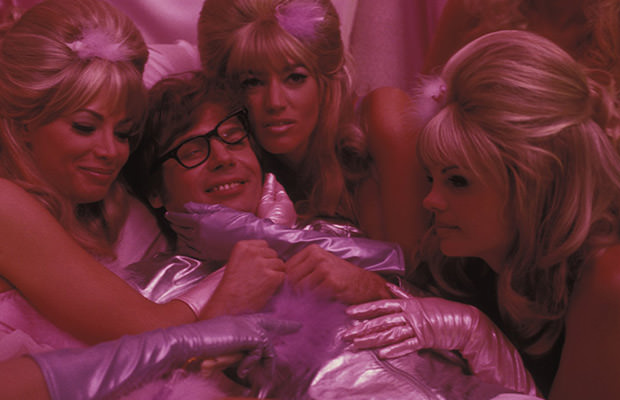 Photo credit: New Line Cinema
This hilarious 1997 spy action comedy film was the first installment of the Austin Powers series. It was directed by Jay Roach and written by Mike Myers, who starred as both the title character Austin Powers and main antagonist Dr. Evil, Powers' arch-enemy.
The movie also features: Elizabeth Hurley, Robert Wagner, Seth Green, Michael York, Will Ferrell, Mimi Rogers, Carrie Fisher, Tom Arnold, Christian Slater, Rob Lowe, Neil Mullarkey and Burt Bacharach.
11. Liar Liar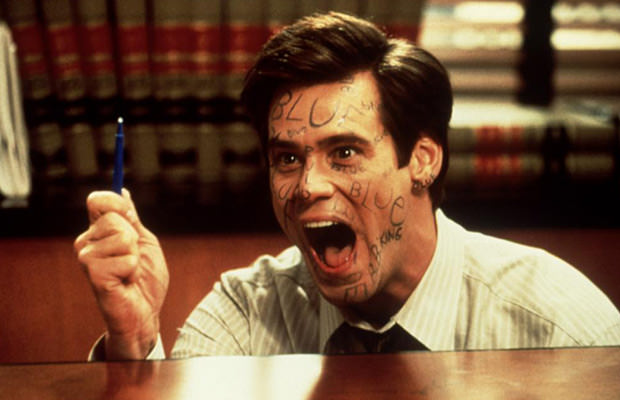 Photo credit: Universal Pictures
Liar Liar is a classic comedy movie directed by Tom Shadyac, written by Paul Guay and Stephen Mazur and starring Jim Carrey. The movie sees Carrey as a fast-track lawyer who can't lie for 24 hours due to his son's birthday wish.
Hilarious stuff.
10. Event Horizon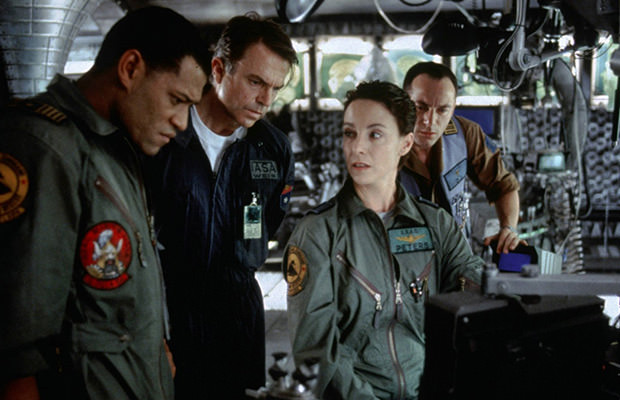 Photo credit: Paramount Pictures
Event Horizon is perhaps THE most underrated sci-fi movie of all times. This 1997 British-American science fiction horror classic is set in 2047 and it follows a crew of astronauts sent on a rescue mission after a missing space ship disappeared into a black hole. The spacecraft has now returned…with someone or something new on-board.
The cast includes Laurence Fishburne, Sam Neill, Kathleen Quinlan…
9. The Devil's Advocate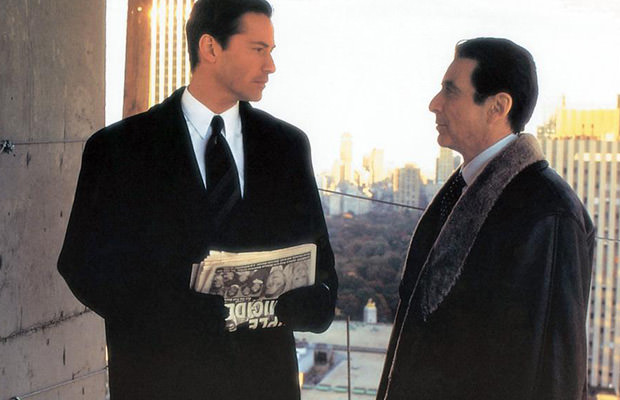 Photo credit: Warner Bros. Pictures
This famous drama thriller movie was based on Andrew Neiderman's novel of the same name, while Pacino's character is named after the author of Paradise Lost, John Milton.
The Devil's Advocate focuses on an exceptionally adept Florida lawyer who is offered a job to work in New York City for a high-end law firm with a high-end boss. The opportunity he simply can't refuse.
8. Men In Black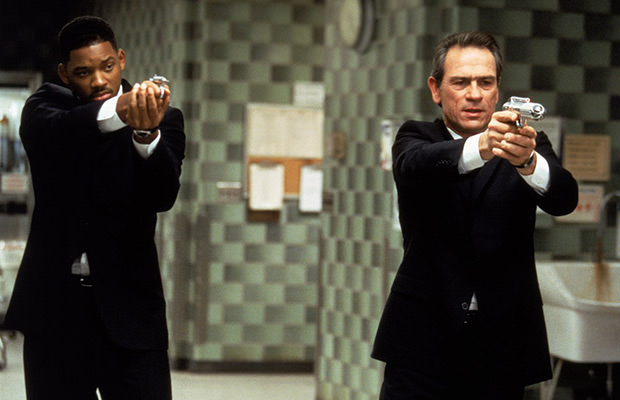 Photo credit: Columbia Pictures
In the sea of cliché sci-fi movies during the 90s, Will Smith managed to make fighting aliens look as awesome as possible in this now cult sci-fi comedy.
Watch 'Men In Black' Movies Now! Click Here
7. South Park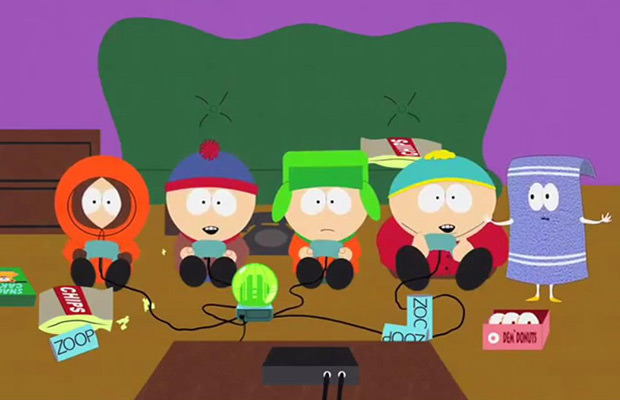 Photo credit: Comedy Central
Ok, South Park is not exactly a movie, but back in 1997 Trey Parker and Matt Stone started this genius animated, irreverent satire comedy that ridicules modern society like no other project did before. The first episode premiered on Comedy Central on August 13, 1997.
South Park has won five Emmys thus far. Like they care.
6. Chasing Amy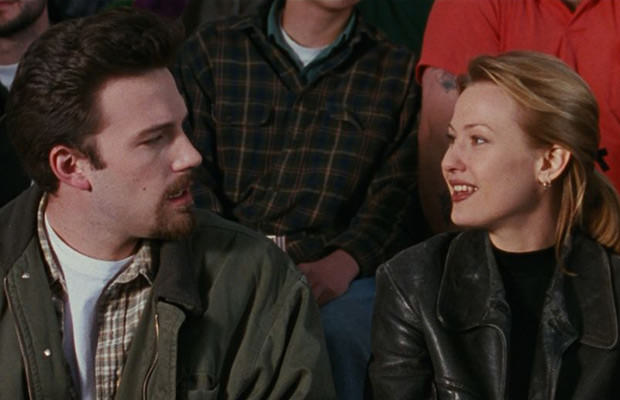 Photo credit: Miramax Films
This Kevin Smith's dramedy sees Holden and Banky, cool comic book artists who know what's what and everything's going perfectly fine for them, until they meet Alyssa, that is. Alyssa (played by Joey Lauren Adams) is also a comic book artist and Holden falls hard for her.
However, his hopes are crushed when he finds out she's gay.
5. As Good As It Gets
Photo credit: TriStar Pictures
As Good As It Gets is a 1997 romantic comedy movie film directed and written by James L. Brooks, produced by Laura Ziskin, and the movie truly is as good as it gets as far as romantic movies go.
It stars Jack Nicholson as a misanthropic, racist, obsessive-compulsive novelist, while Helen Hunt as a single mother with a chronically ill son. There's also Greg Kinnear who plays a gay artist.
Nicholson and Hunt won the Academy Award for Best Actor and Best Actress.
4. Lost Highway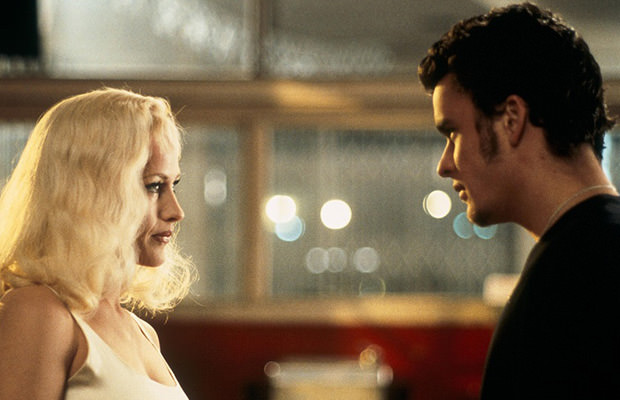 Photo credit: October Films
After a romantic comedy flick we enter the grim world of Lynch. Lost Highway follows a jazz saxophonist who is framed for the murder of his wife and sent to prison, where he inexplicably morphs into a young mechanic and begins leading a new life.
Lynch made Lost Highway after the critical and box office flop of Twin Peaks: Fire Walk with Me (1992), which was of course a big screen adaptation and follow-up to the cult television series Twin Peaks.
3. L.A. Confidential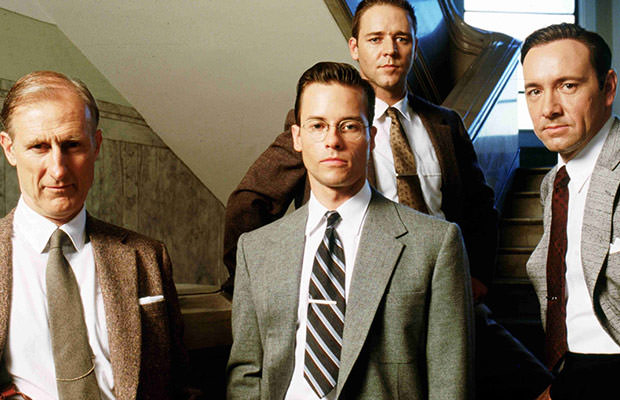 Photo credit: Warner Bros.
This 1997 neo-noir crime film was directed, produced and co-written by Curtis Hanson, while the screenplay was penned by Hanson and Brian Helgeland. The story is loosely based on James Ellroy's 1990 novel of the same name, the third book in his L.A. Quartet series.
L.A. Confidential follows a group of LAPD officers in 1953, and the intersection of police corruption and Hollywood celebrity.
2. Good Will Hunting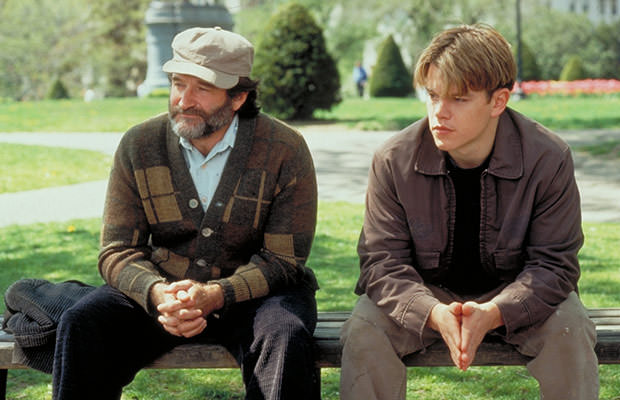 Photo credit: Miramax Films
Probably one of the best movies ever made. Matt Damon and Ben Affleck made this masterpiece in 1997, which brought them their first Oscar (for best screenplay). This amazing drama focuses on Will Hunting, a janitor at M.I.T. who has a gift for mathematics, but needs help from a psychologist to find direction in his life.
Good Will Hunting premiered in the U.S. in December 1997. It also earned Robin Williams his first and only Oscar for Best Actor in a Supporting Role.
1. The Fifth Element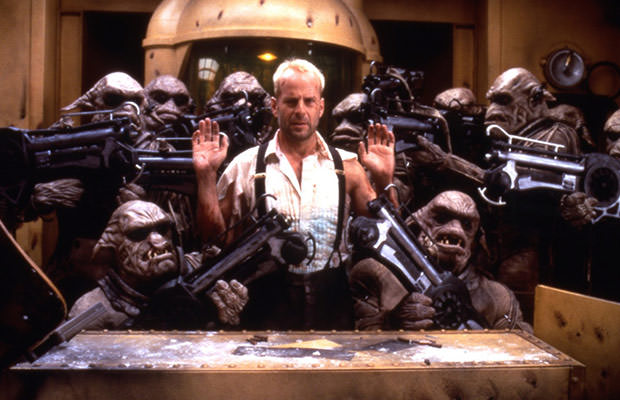 Photo credit: Columbia Pictures/Gaumont Buena Vista International
This is what happens when European filmmakers get to spend Hollywood money – they make epic movies.
The Fifth Element is a 1997 English-language French science fiction action movie directed and co-written by Luc Besson, while the cast includes Bruce Willis, Gary Oldman, Milla Jovovich, Chris Tucker…
The story is set in the colorful future and it follows Korben Dallas, a cab driver who unwittingly becomes the central figure in the search for a legendary cosmic weapon to keep Evil and Mr Zorg at bay.
If you haven't yet seen The Fifth Element you're just a meat popsicle who doesn't get to have a multipass. Sorry.