Coen Brothers' New Movie 'SUBURBICON' Gets A Trailer And It's BADASS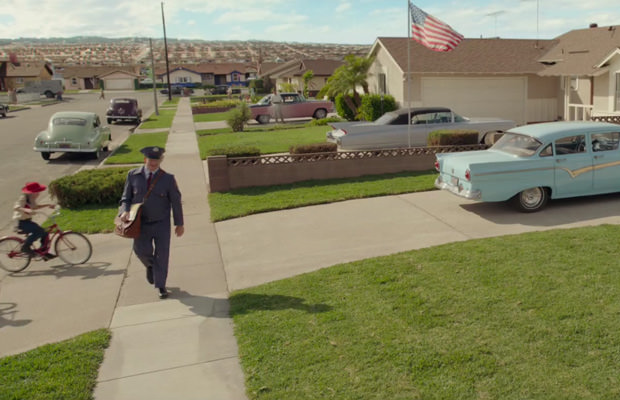 Photo credit: Youtube screenshot
Our favorite filmmaking duo is coming back with some new material and it pretty much looks like this is going to be more hilarious and much darker than we might have expected.
Just what the doctor ordered.
The movie is called "Suburbicon," it's a crime/drama/mystery/comedy crossover, and with George Clooney behind the camera, Matt Damon, Julianne Moore, Oscar Isaac in front of it, and the Coens behind the script, this project looks and feels much more promising than their previous endeavor " Hail, Caesar!" (which was good, but we expected more honestly).
Suburbicon Is A Safe Place. Well, It Was…
This dark crime comedy is set in a peaceful and utopia-like suburban community and takes place back in the 1950s, but the peace and quiet is shattered completely when Gardner Lodge's wife gets murdered.
Then, what follows can only be described as a downward spiral of bloody revenge against some rather nasty mobsters.
Oh yeah, and Matt Damon rides a little child's bicycle away from an explosion in the end, for some reason. Classic Coens.
Watch the trailer for Suburbicon below:
A Long Forgotten Script
What is especially interesting is that the original script for Suburbicon dates back to the 1980s. Apparently, it was the second script Coen brothers wrote after their "Blood Simple" debut, but it was left in studio archives for thirty years to hope it might someday become a movie.
It is now being revived by Clooney, who re-wrote it along with Grant Heslov, and we thank him for that.
Also, the main antagonist is played by Glenn Fleshler, the bad guy from True Detective (season 1, of course).
Suburbicon hits big screens on October 27th in the States.
(RELATED: ' The Big Lebowski' Among Selected For The National Film Registry)