The Rise And Fall Of Coen Bros. Comedy 'Hail, Caesar!'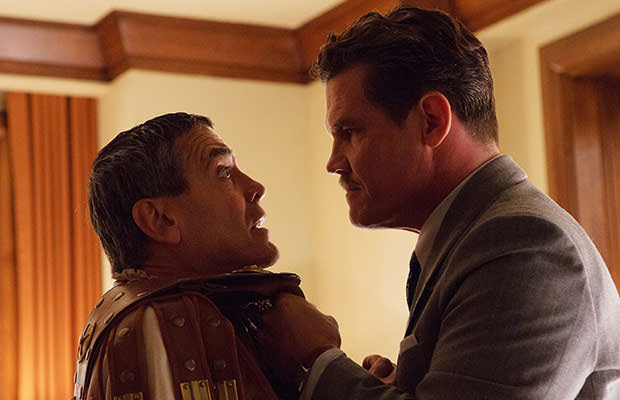 Photo credit: Universal Pictures
Four-time Oscar-winning duo, Joel and Ethan Coen, wrote and directed their latest endeavor "Hail, Caesar!", a star-studded comedy set during the latter years of Hollywood's Golden Age, but after watching this movie, something just doesn't feel right.
It appears that the two dark comedy masters simply couldn't handle all these names all too well – Josh Brolin, George Clooney, Ralph Fiennes, Tilda Swinton, Channing Tatum, Scarlett Johansson, Jonah Hill and Frances McDormand. The movie is not bad, but it is not as brilliant as we expected from Coens.
So, what happened?
Yes, the movie's expected
satirical note
works perfectly – Coen Bros make fun of Hollywood's golden age quite well through their ludicrous dance numbers and set pieces with their flawed characters, overly pompous star, actresses with loose moral, homosexual director, religious undertone, etc…
But, where the movie falls flat is… everything else, really.
"Hail, Caesar!" is dull at quite a few moments, and we feel the Coens didn't manage to harness all the power of their amazing cast, which is simply unacceptable for these two.
As guys over at MovieWeb put it: "It's the uneven humor that dribs and drabs like molasses. Moments of slight hilarity lose focus as scenes play too long. It's almost as if the Coen Brothers were so enamored with their cast they forgot to trim the fat. Lesser filmmakers may be applauded for this effort, but Hail, Caesar! is a bunt from two of the greats."