The "It" Sequel Release Date Is Here: The Follow Up Arrives In September 2019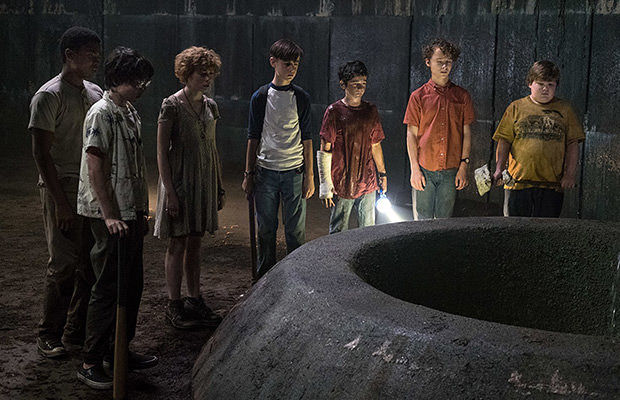 Photo credit: Warner Bros. Pictures
Given the success of the first "
It
" movie, and especially given the (SPOILER ALERT)
Chapter One
appearing beneath the title at the end, we were certain that we'll be seeing more of Pennywise in near future.
About two weeks ago, we learned that the second movie based on the Stephen King's book was already in the works, and now we have the official It sequel release date.
Pennywise will be back to terrorize cinema goers yet again on September 6th 2019.
(RELATED: Exclusive New Details On The Next 'It' Movie)
Other Details
Naturally, Andy Muschietti is coming back to direct the second half of the It adaptation, which will focus on the heroic Loser's Club as they return to Derry, Maine after 27 years.
King's book follows the Losers Club battling the terrifying monster, both as kids in the past and as grown adults in the present day, and it appears the It sequel will segue into focusing more on our main characters as adults. However, luckily there will still be room to check-in on the 1980s.
Although the gang thought they managed to escape the place and its creature made of nightmares, it takes just one devastating phone call to bring them all back.
"It" has been dominating the US box office with a hugely successful $117 million opening weekend, and it still continues to smash the records (largest opening for a movie based on a book and the most successful horror in the US), although the movie has now finally ben dethroned by "Kingsman: The Golden Circle."
(ALSO READ:7 Movies You Need To See This Fall/Winter)