Ryan Reynolds Reveals New Poster For Deadpool 2, First Look At Zazie Beetz' DOMINO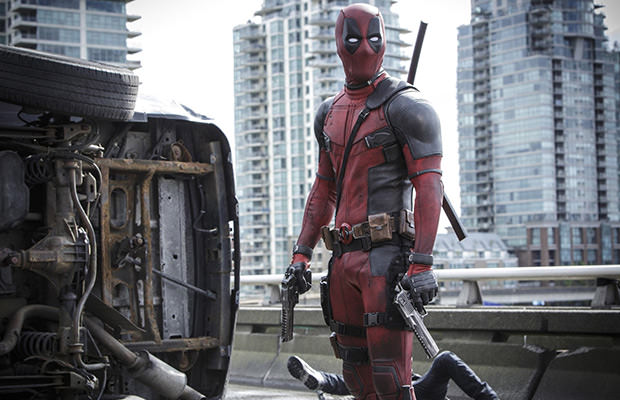 Photo credit: 20th Century Fox
Who else but Ryan Reynolds?
It is widely known that the Canadian star is himself probably the biggest fan of the
Deadpool
franchise, and now his social media presence has yet again helped us find out some candid details about the upcoming
Deadpool
movie.
Namely, instead of waiting for some blurry paparazzi photos to spoil Zazie Beetz' dangerous Domino look for everyone, Ryan Reynolds took to Twitter to give us the exclusive first look at the badass Domino, one of the most anticipated Deadpool 2 characters.
Take a sneak peek below:
Some people just know how to work a red carpet. #Domino #DeadPool2 pic.twitter.com/llCc8JfKT6

— Ryan Reynolds (@VancityReynolds) July 31, 2017
With filming of Deadpool 2 now underway, this Domino promotional image was a perfect way to bring the Deadpool hype back.
So…
What Do We Know About Domino?
She was part of a breeding program conducted by the government in an attempt to create the perfect weapon, however, she ended up a 'failure' despite the fact that she could manipulate probability in her favor.
Naturally, she ended up as mercenary with exceptional marksmanship ability and hand-to-hand combat skills. Domino is also a frequent member of the X-Force team alongside Deadpool and Cable.
As far as the Deadpool 2 cast is concerned, Morena Baccarin, Brianna Hildebrand, Leslie Uggams, Karan Soni and Stefan Kapicic will be reprising their roles from the first Deadpool movie, while the newcomers include: Jack Kesy and Shioli Kutsuna.
Deadpool 2 hits big screens on 1 June next year.