Josh Brolin Seals The Deadpool 2 Cable Role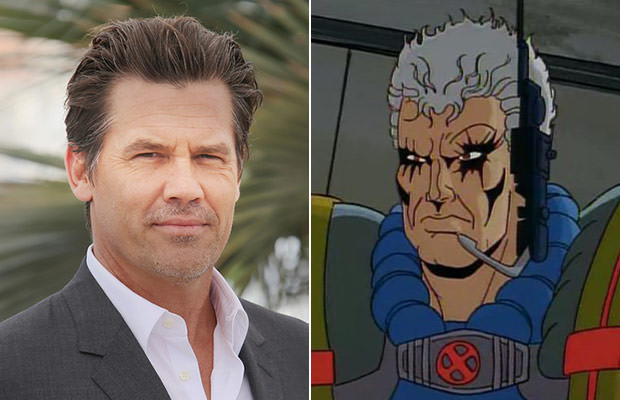 Photo credit:
Bigstock
/Disney-ABC Domestic Television
All Marvel fans know that Josh Brolin is already a big shot in the main Marvel Cinematic Universe as he's been playing Thanos for quite a while now, but the actor's contribution is about to widen a lot. As you have probably already figured out – Brolin will be playing the role of Cable in the upcoming Deadpool 2 movie and we're all very excited.
Let's see why.
Deadpool 2 Cable
20th Century Fox has been marvelously playing with this Marvel comic book franchise and they seem to know exactly what they are doing. But for all you laymen out there, let's see why the Deadpool 2 Cable character is so interesting to Deadpool fans across the globe.
As folks over at
Empire
write:
"Cable, dreamt up by Deadpool co-creator Rob Liefeld and writer Louise Simonson, appears in the comics as an alter-ego of Nathan 'son of Scott' Summers, and has long been associated with team X-Force. How much of his backstory makes it into the upcoming X-rated sequel remains to be seen, but we can expect him to boast the cybernetic technology that is a hallmark of the character."
What we are looking forward to the most is his interaction with Ryan Reynolds' cocky Deadpool character. That's going to be fun.
Josh Brolin landed the coveted Cable role despite many other interesting frontrunners who were in talks for months, including Michael Shannon, Stranger Things' David Harbour, while none other than Pierce Brosnan was also rumored.
However, in the end Brolin has managed to snatch the Deadpool 2 Cable role (luckily).
Deadpool 2 Release Date?
Unfortunately, we still don't know the Deadpool 2 release date, but what we do know however is that David Leitch will be the main man behind the camera for this much-anticipated sequel, while Zazie Beetz will be portraying the powerful mercenary called Domino.
Deadpool 2 should start filming this June and will hit big screens next year.