Movie Stars Who Clicked On-Screen But Couldn't Stand Working Together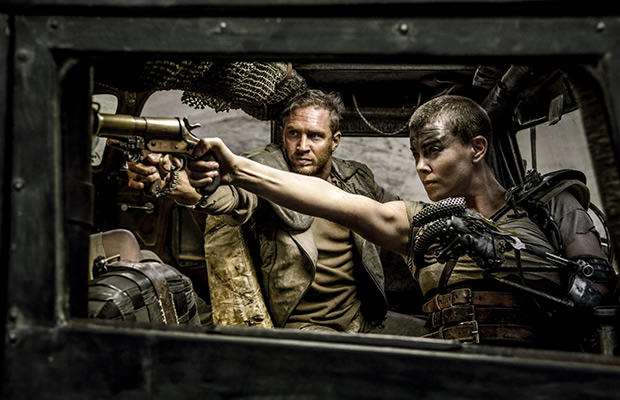 Photo credit: Warner Bros. Pictures
Movies are all about (or at least should be) the underlying messages and the more than meets the eye formula, but some of Hollywood's most beloved movies and TV shows have been hiding some real-life drama even behind the scenes.
Until now, that is.
Here we have some rather surprising co-star battles that happened but were kept secret from the ever-so-curious eye of the public.
Who could have guessed these amazing actors simply couldn't stand working together?
(Related: Top 10 Movie Stars That Don't Have Any Talent
1. Charlize Theron & Tom Hardy In "Mad Max: Fury Road"
To our surprise, Charlize Theron and
Tom Hardy
didn't get along during the filming of this epic post-apocalyptic classic.
"It was the isolation, and the fact that we were stuck in a rig for the entire shoot," said Theron. "We shot a war movie on a moving truck—there's very little green screen. It was like a family road trip that just never went anywhere. We never got anywhere. We just drove. We drove into nothingness, and that was maddening sometimes."
However, the two kind of buried their hatchets after the shooting was over. Well, at least Tom Hardy did.
The actor left his co-star a semi-sentimental note afterwards: "You are an absolute nightmare, BUT you are also f***ing awesome. I'll kind of miss you. Love, Tommy."
How sweet.
(Related: Top 8 Highest Paid Hollywood Actresses In 2017!)
2. Dustin Hoffman & Meryl Streep In "Kramer Vs. Kramer"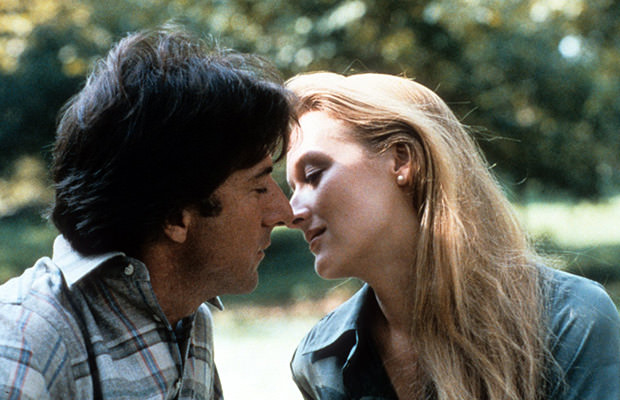 Photo credit: Columbia Pictures
This amazing movie won 5 Oscars and saw Dustin Hoffman and Meryl Streep doing brilliant jobs with their roles, but their off-screen relationship mirrored the divorced couple they were playing on screen.
"In [one] scene, he slapped me," Streep told CBS News in 2011. "When I see the movie [now], I see the imprint of his hand on [my face]—not in the take that they used, but I still see the hand in the previous take…I think [Hoffman is] very, very gifted, [but] it wasn't the most fun I've ever had on film."
3. Gillian Anderson & David Duchovny In "The X-Files"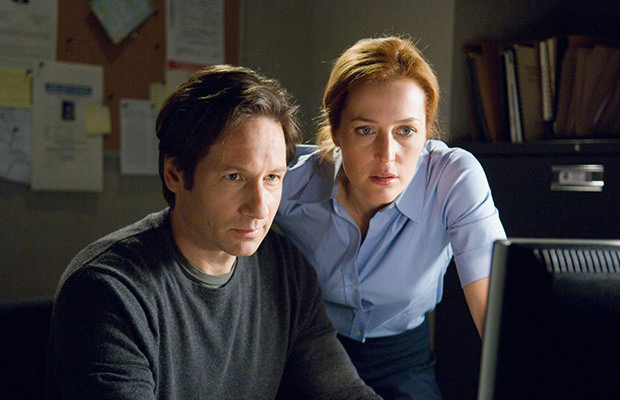 Photo credit: 20th Century Fox
Back in 2008, David Duchovny opened up about his working relationship with his X-Files co-star, Gillian Anderson, and it seems they indeed had some rough patches.
"Familiarity breeds contempt…" David said. "We used to argue about nothing. We couldn't stand the sight of each other."
Perhaps it was the alleged sexual tension between the two stars…
4. Claire Danes & Leonardo Dicaprio In "Romeo + Juliet"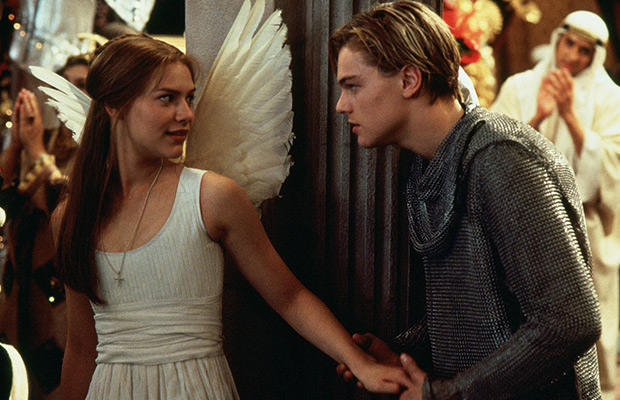 Photo credit: 20th Century Fox
The two may have played iconic lovers on the big screen back in 1996, but Claire Danes and Leonardo DiCaprio reportedly couldn't stand working with each other during the production of Baz Luhrmann's adaptation of this Shakespearian epic.
As The Telegraph reports: "Danes allegedly became fed up with DiCaprio habit of playing pranks on the cast and crew, while [DiCaprio] in his turn found Danes annoyingly reserved and uptight."
We are definitely on Leo's side here.
5. Bea Arthur & Betty White In "The Golden Girls"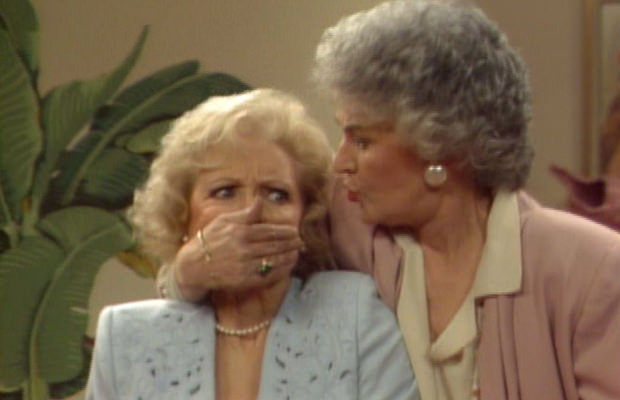 Photo credit: Buena Vista Television/NBC
"We were all close, but our personalities were all so different," White revealed during a 2013 panel discussion with The New York Times.
"[Bea] found me a pain in the neck sometimes because [of] my positive attitude. I'm happy all the time, and that made Bea mad sometimes."
And, clearly, we are team-White here!
(Also read: 10 Stars Who Left Hollywood To Find Regular Jobs!)