Meet BB-9E, The Brand New Droid Made For 'Star Wars: The Last Jedi'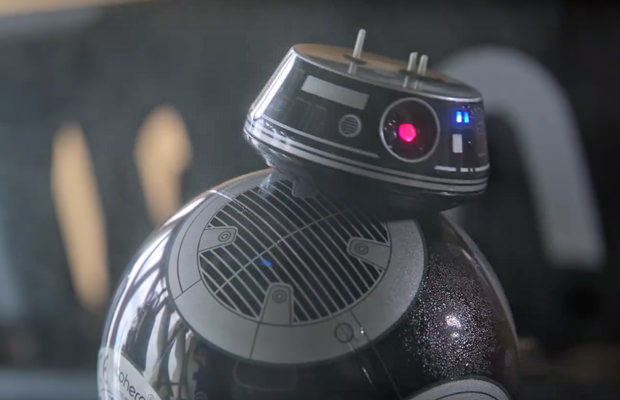 Photo credit: Youtube Screenshot
These are definitely the droids you are looking for.
Robotics company Sphero and Disney have just unveiled the new droid made especially for " Star Wars: The Last Jedi."
It's called
BB-9E
and it is apparently BB-8's evil little brother.
While BB-8 was a rather cheerful orange and white ball of joy, its evil counterpart BB-9E is black and gray in color, has a small dome-ish head that can move independently of its body, and it has a scary red eye that simply spells menace.
Rolling Menace, to be more precise, as that is how folks over at Sphero and Disney described their brand new droid.
Watch the Sphero's video below:
The unveiling of BB-9E was part of the global Force Friday II celebration that first kicked off in Australia where stores open their doors at midnight for the geekiest and most hardcore Star Wars fans seeking the latest products from this franchise.
"Since Star Wars became a cultural phenomenon 40 years ago, consumer products have been a critical part of the fan experience, helping to introduce new audiences to the franchise's rich stories and characters," said Disney executive Jimmy Pitaro, and added:
"Technology-powered storytelling is at the core of the 'Star Wars: The Last Jedi' product line, and will immerse fans in the Star Wars universe like never before."
(RELATED: Watch Behind The Scenes Video For 'Star Wars: The Last Jedi')