Watch Behind The Scenes Video For 'Star Wars: The Last Jedi'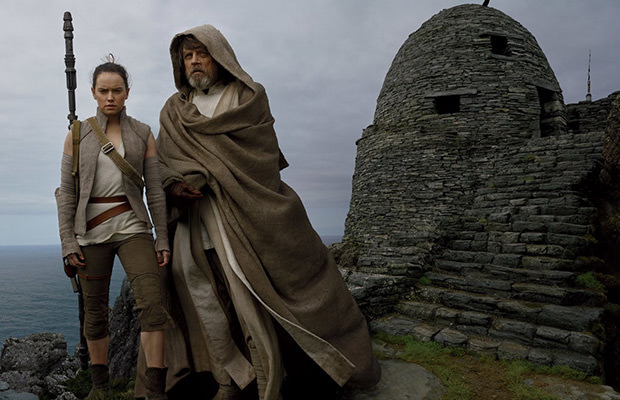 Photo credit: Walt Disney Studios Motion Pictures
Although the recent D23 panel left hardcore
Star Wars
fans a bit disappointed as they were all hoping to see the new trailer for the upcoming Star Wars installment "
The Last Jedi
," they still got a pretty good deal.
Namely, director Rian Johnson made sure the fans aren't left completely unsatisfied, as he decided to post a tantalizing behind-the-scenes video showing quite a few interesting glances into the movie's story line, setting and characters.
Of course, we must warn all the spoilers-hating fans to look away now if they don't want to know any of the plot strands.
Even Though It's A Second In The Trilogy, It Feels Like Its Own Thing
Watch "The Last Jedi – Behind The Scenes Look, D23" below:
The first thing that gave us the tingles is the scene in which Luke takes his lightsaber from Rey, while we were also pretty excited to see the certain rumors that have been circulating for a while turn out to be true.
We are, of course, talking about the horses and many other brand new characters and creatures that we'll see the light of day for the first time in "The Last Jedi."
But what we are most excited about is the very atmosphere, enthusiasm and energy that all the cast members are portraying here:
"The story is unexpected, but right. People are going to be like – Oh, my god."
"Even though everybody knows it's a second in the trilogy, it feels like its own thing."
"Star Wars is cool because there's all these creatures, amazing visual effects, and all the characters are also so complex."
"It feels like the story lines become more established."
"We're really getting to know these new characters, also with the characters that we know and love."
And, yes, we'll have to wait just a little bit longer for the full trailer, but this cool and pretty revealing behind-the-scenes video should be enough to keep us going for now.