'Star Wars: The Last Jedi' Movie Trailer Is Out!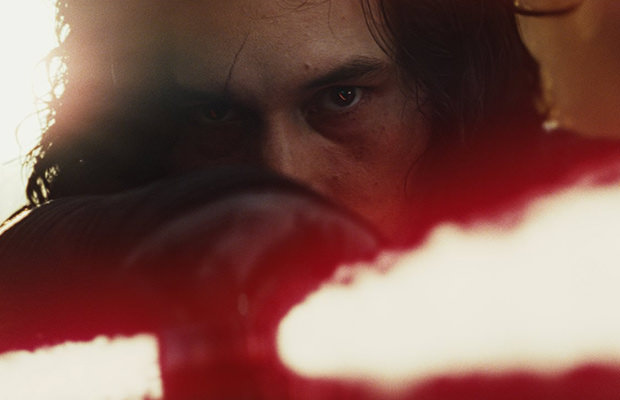 Photo credit: Walt Disney Studios Motion Pictures
Nobody can get you excited about Christmas this early in the year (and in the middle of Easter, btw) quite like George Lucas. If you are a true fan of Star Wars movies, buckle up for you are in for a treat!
The trailer for Star Wars: The Last Jedi" is finally out and the fans pretty much went berserk on social media right away.
The awesome teaser is packed with references and, while it offered glimpses of characters from the previous movie, "The Force Awakens," including Kylo Ren, Rey, Finn, Poe Dameron and fans' favorite droid BB-8, it also tickled our imagination about the things to come.
Darkness & Light, Can't Have One Without The Other
"Breathe… "
The trailer opens with a close-up of Rey's palm landing hard on a rock while she's breathing heavily. Panting and gasping for air, Rey looks around trying to figure out where she is and what happened to her, increasing the hype even more and adding to the excitement of the first glimpses at The Last Jedi.
"Just… Breathe… "
As expected, there is a lot of intricate referencing to what we already knew, but also plenty of tantalizing for exciting things that are still to come.
"Now… Reach out. What do you see?"
The trailer definitely signals some pretty dark times for the Resistance, with their bases under attack and with Mark Hamill's Luke Skywalker uttering forbidding final words: "I only know one truth. It's time for the Jedi… to end."
An Unlikely Hero
What's also interesting is that Kelly Marie Tran portrays one of the two new characters – Rose, a maintenance worker in the Resistance – and although she doesn't make much of an appearance in the trailer, Rose is apparently about to become, in director Rian Johnson's words, "an unlikely hero."
"Star Wars: The Last Jedi" hits big screens on December 15th. Watch the trailer here.