A GAME OF THRONES Video Game To Be Made By BETHESDA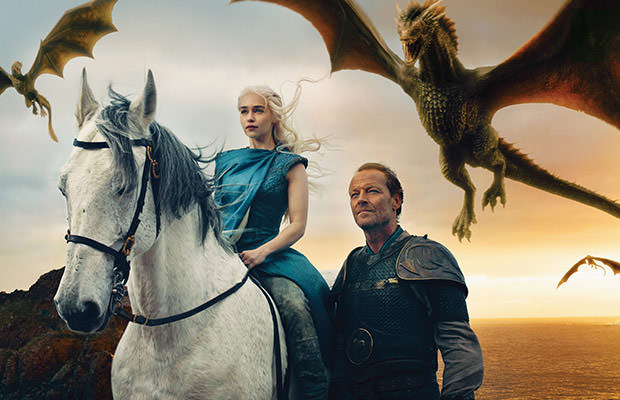 Photo credit: HBO
Ok people, season seven finale of Game of Thrones is behind us and not only are there only six episodes left in season 8, we will have to wait for them for quite some time (a year or two, to be more precise).
However, it seems that our thirst might just be quenched after all, in a slightly different form, though.
While the GoT TV series was an instant success that has been capturing much more than our collective imaginations for years now, somehow this realm of fantasy created by
George R. R. Martin
simply couldn't find similar success as a video game.
Aside from Telltale Games' episodic Game of Thrones title that indeed came close to capturing the show's spirit and transforming it into an interactive video game, there haven't been many more successful attempts.
Until now, that is.
(RELATED: Will We See A Game Of Thrones Movie?)
The Game Of Thrones Game The Fans Needed
It seems that we might finally get the proper GoT video game we've always wanted. Yes, this is still just a rumor, but if it turns out to be true, we are indeed in for a treat.
As TechRaptor reports, Bethesda has stated working on a Game of Thrones video game that is soon to be announced. The (hopefully) upcoming Game of Thrones video game isn't yet available for pre-order though, and there are no other details at this point, but we are indeed very excited!
"The pairing of Bethesda and Game of Thrones would be a dream come true. Bethesda's Elder Scrolls series, and especially Skyrim, were some of the best open world fantasy video games that we've ever seen," say folks over at Nerdist.
"Applying that type of gameplay and story to the world of A Song of Ice and Fire is a very appealing prospect. It would be amazing to explore the locations in Westeros that have only briefly been seen in the map during the opening credits. And the history behind the series is so vast that a video game could conceivably be set in many different eras beyond the events depicted in the TV series."
Stay tuned!
(ALSO READ: Top 15 Facts You Didn't Know About Game of Thrones)