Will We See A Game Of Thrones Movie?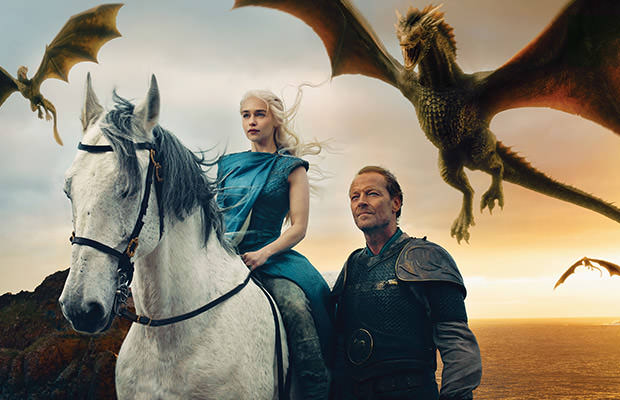 Photo credit: HBO
New details are coming in about the possibility of a "Game of Thrones" movie, and they are coming from none other than Charles Dance. Just in case you aren't caught up on the show, there are spoilers in this article!
Not many people would assume that Charles Dance has critical info regarding the development of the franchise, especially since his character Tywin Lannister was just recently killed in a fateful twist of events. Nonetheless, Dance is a revered and great actor who probably knows a lot of people, and therefore paying attention to what he has to say might be a good idea.
While promoting his latest movie "The Imitation Game" in an interview with
The Daily Beast
, the British actor mention something very interesting in regard of the book-series franchise he worked on.
Without revealing too many details, Charles Dance said: "There's talk of eventually trying to do a feature film, but I don't know which of the storylines. There's so much to cram into a film."
Unless the above mentioned movie is set before or during the events of the series, we can tell for sure that Dance won't be a part of it. He will have a brief reappearance in Season 5, as his corpse will be put on display, but his life in this fantasy world is pretty much over.
Besides that, Charles Dance is right when he says that putting this franchise into a movie will prove as a difficult task. Even though most fans will agree that seeing the world that writer George R. R. Martin created, there is still the question of do we really need a GoT movie?
The series are already feeling pretty epic, despite the fact that sometimes they stray from the path that was set by the books. Also, the possible movie has potential of ruining characters and plots, so it might be a risky idea.
Whatever the case may be, nobody is certain as to what the future holds for the Seven Kingdoms and the world of dragons and schemes.