Top 15 Facts You Didn't Know About Game of Thrones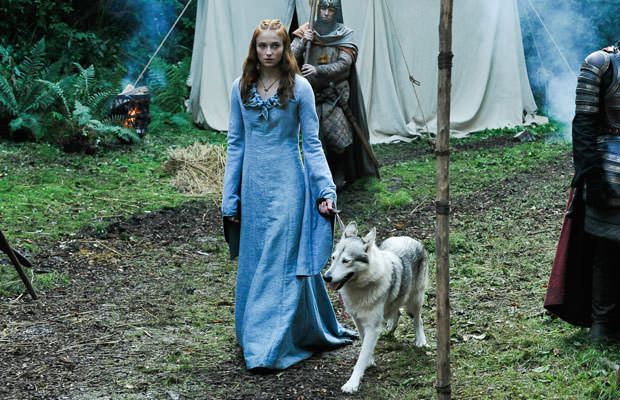 Photo credit: HBO
Arguably one of the most watched TV shows around the world, Game Of Thrones has fans from Alaska to Australia and back. Banned in certain countries, praised in others, pirated like no TV series has ever been pirated before, GoT is one of the most talked about shows in the history of television.
Like all popular shows, Game of Thrones is surrounded by mystery, intrigue and hidden facts, and we are happy to reveal some of those facts to our readers.
1. Sophie Turner Adopted Lady
Sophie Turner, who plays Sansa Stark on
Game Of Thrones
, adopted her direwolf
Lady
, played by a Mahlek Northern Inuit dog named Zunni, after the filming of the first season wrapped.
Zunni plays Stark's beloved direwolf named Lady that met its untimely death at the hands of Queen Cersei, or technically, her subordinates, following Arya's direwolf Nymeria biting of Prince Joffrey.
Fear not, in real life, Zunni is doing far better, living with Sophie Turner who tries to spend as much time with her dog as possible in between making movies.
Turner explains she had always wanted a dog growing up but her parents never allowed it, but after falling in love with Zunni on set they decided to give her a permanent home.