Legendary Actors And Actresses Revisited – Bette Davis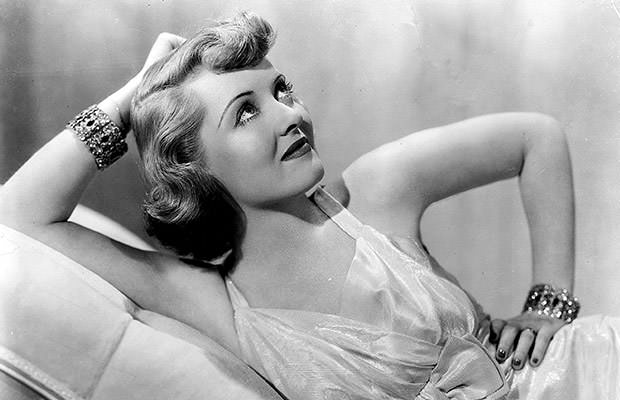 Remembered as one of the biggest Hollywood leading ladies of all time, Bette Davis has left some big shoes to be filled by all the actresses that came after her, and all of the actresses that are yet to come. With her incredible talents which graced almost 100 movies, and her larger-than-life persona which evoked curiosity among the media and the worldwide audience, Davis managed to imprint herself as the staple of Hollywood's golden era.
Career
The actress began her career in 1929, with a theatre stage debut in
The Earth Between
. That role ensured her a ticket to Broadway with a role in the comedy
Broken Dishes
.
After her successful theatre stage appearances, she did a screen test which landed her a contract with Universal Pictures and a small roll in Bad Sister in 1931.
After a couple of more minor roles, she moved to Warner Brothers in 1932, which proved to be a smart choice, since she got noticed in The Man Who Played God and started making her way to the top.
She received an Academy Award nomination for her work in Of Human Bondage, a drama based on a novel by W. Somerset Maugham, but it turned out that that role gave her much more. The role of Mildred in that drama gave her and the whole entertainment business an idea on what roles suit her best. Throughout her career Davis played a lot of roles of unlikable, strong-willed, rich-in-character women who didn't agree on society's rules on what makes a woman.
In 1935, Davis won her first Oscar for her work in Dangerous, after which she appeared alongside Humphrey Bogart and Leslie Howard in The Petrified Forest. During that time she had some trouble with Warner Brothers and even sued the studio (she was suspended for turning down roles), so she went to spend some time in England, but she returned with an offer of better choice of roles and a higher salary.
Her second Oscar came for her portrayal in 1938's Jezebel, and a bunch of huge, successful and critically-acclaimed roles followed. She featured in Dark Victory, The private Lives Of Elizabeth, Essex, The Little Foxes, The Man Who Came To Dinner, The Corn Is Green, and many others. Her relationship with the studio also became a lot better by 1949, and she became one of their biggest talents. Her definite (and some argue the most important) imprint on the film world was her portrayal of Margo Channing, a middle-aged actress, in 1950's All About Eve.
She depicted Queen Elizabeth I once again in 1955's The Virgin Queen, and came back to Broadway with The Night Of the Iguana in 1961. She made two horror-film appearances, in the now-classics What Happened To Baby Jane? (alongside Joan Crawford, with whom she had a terrible relationship), and Hush…Hush Sweet Charlotte. Apart from many other significant roles, she also appeared in the star-studded big screen version of Death On The Nile, while 1987's The Whales Of August was one of her last feature film performances.
Personal Life
Born as Ruth Elizabeth Davis in April of 1908, in Lowell, Massachusetts, Bette (along with her mother and younger sister) grew up without a father, who left when she was 7. She began acting in school productions at the Cushing Academy as a teen, and after a summer gig at a theatre, she moved to New York City. There, she attended the John Murray Anderson/Robert Milton School of Theatre and Dance, along with Lucille Ball.
Her love life was nothing like her perfect career, as she married four times. She was first married to bandleader Harmon Oscar Nelson Jr., whom she divorced. Her second husband, businessman Arthur Farnsworth died in 1943, while her third husband, artist William Grant Sherry mistreated her physically and mentally, so she divorced him as well. Her last marriage to fellow actor and co-star Gary Merrill also ended in divorce.
She had a daughter with Sherry named Barbara, and she adopted two children with Merrill, Margot and Michael. After surviving breast cancer in the 1970's, she died in 1989 in France, at the age of 81, while returning home from a film festival in Spain where she was honored for her work.