Donald Glover To Make Deadpool Animated Series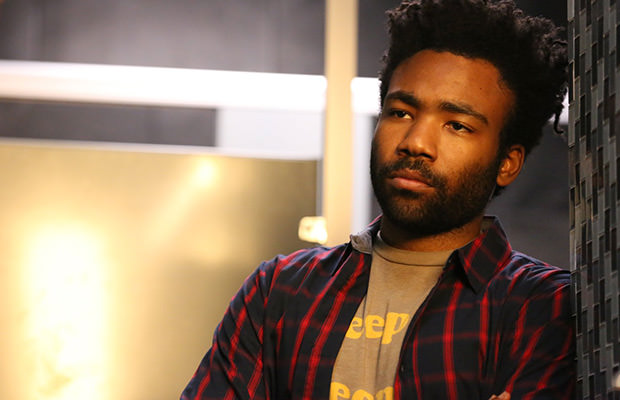 Photo credit: FX Networks
After hitting small screens head-on with "Legion" using their license for Marvel's X-Men titles, FX is going for more.
We just got an announcement that FXX is about to start working on an animated "Deadpool" television series, with none other than Donald Glover (Community, Atlanta) and Stephen Glover (writer for Atlanta) running the whole thing.
Why Deadpool Series Should Be A Slam Dunk
Bringing the cocky, fourth-wall-breaking, swearing, and violent mercenary character to the small screen is a brilliant idea and, if you think about it, it was kind of inevitable.
Plus, Donald Glover feels like a perfect dude for this upcoming Deadpool animated show. The man started out as a writer for "30 Rock," was/is a huge part of "Community" and "Atlanta," while he's also an outstanding stand-up comedian.
"Donald Glover is an incredibly gifted and versatile artist," says FX's co-President of Original Programming, Nick Grad.
"He'll bring the untitled Marvel's Deadpool series to life with the same intense, singular vision as his breakout hit Atlanta…With the success of Legion, we're looking forward to again partnering with Marvel Television to create a series that is bold, striking and entirely original."
Glover is currently involved in numerous amazing projects including: Spider-Man: Homecoming, the Han Solo movie that comes next year, while he's also voicing Simba himself in Jon Favreau's The Lion King.
How Much More Fun Could This Be?
The head of Marvel Television, Jeph Loeb, is also pretty excited about the upcoming Deadpool animated series. Here's what he said in the announcement:
"How much more fun could this be? Deadpool, Donald. and FX – the perfect fit for the Merc with the Mouth! We're thrilled that our relationship with FX that started with Legion continues with what is sure to be a groundbreaking show in adult animation."
One question still remains, though – Will Ryan Reynolds lend his voice to the animated version of Deadpool?
Stick around.