'The Lion King' Remake Gets A Release Date, Seth Rogen & Billy Eichner Join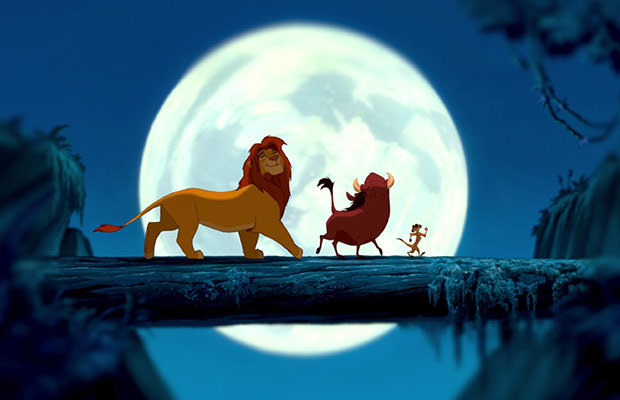 Photo credit: Buena Vista Pictures
Hakuna Matata everyone! If you are a fan of one of the most beautiful Disney classics of all time – The Lion King – you are in for a treat.
As you probably already know, Disney is preparing
The Lion King reboot (alongside Frozen sequel and the 5th installment of Indiana Jones
)
, but now we have some more good news about these exciting project.
As Variety reports, Seth Rogen and Billy Eichner are on board to voice the beloved power-duo Timon and Pumbaa in the upcoming live-action remake of The Lion King that will hit big screens on July 19, 2019.
Star-Studded Cast Of Voice Actors And Crew
Aside from Seth Rogen and Billy Eichner who are the most recent additions to the cast (they will lend their voices to Timon and Pumbaa), the A-list cast also includes: Donald Glover, who is set to star as Simba; James Earl Jones, who will reprise his role from the 1994 original as Mufasa, Simba's father; Beyoncé, who is yet to confirm her roel as Nala.
The pop superstar hasn't yet decided if she will be able to join this amazing cast due to her pregnancy. Beyoncé is expecting twins with her husband, Jay Z, with whom she already has a 5-year-old daughter, Blue Ivy.
The upcoming new Lion King reboot will be directed by Jon Favreau, of course, who recently opened up about how he feels about making a remake a beloved Disney cartoon.
"When you're directing, you have to love [what you're making]. You have to love it to the point of obsession. I have to live, breathe, sleep it, dream it. If I'm going to do my best work, I need to be completely immersed," said Favreau a few days ago during a Q&A at Tribeca Film Festival.
"With Lion King, people really know [the original], and they grew up with it and it has emotional impact."
It will surely be one nasty endeavor to make a good remake of the legendary Disney classic that is The Lion King. Let's just hope these guys pull it off.
Check Out This Cool The Lion King Trilogy – Triple Pack On Blu-Ray