Ryan Gosling On His "Blade Runner 2049" Character: 'As Massive As The World Is'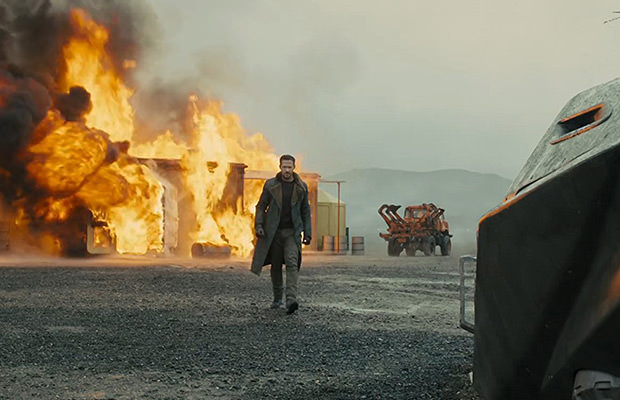 Photo credit: Warner Bros. Pictures
Denis Villeneuve's "Blade Runner 2049," the continuation of Ridley Scott's legendary sci-fi action thriller from the 80s, is hitting big screens very soon and the buzz behind this movie is just as huge as we all hoped it would be.
This sci-fi masterpiece has already been critically acclaimed, with its metascore reaching 84 on IMDB, so the audience are expecting the sequel will indeed be worthy of its predecessor. Here are some of the comments from the critics:
"
Blade Runner 2049 is a narcotic spectacle of eerie and pitiless vastness, by turns satirical, tragic and romantic
" – The Guardian.
"As bold as the original Blade Runner and even more beautiful (especially if you see it in IMAX). Visually immaculate, swirling with themes as heart-rending as they are mind-twisting, 2049 is, without doubt, a good year. And one of 2017's best" – Empire.
"It organically expands and grows what came before. It's a deep, rich, smart film that's visually awesome and full of great sci-fi concepts, and one that was well worth the 35-year wait" – IGN.
Intimate, Personal, Emotional
This sci-fi and yet noir detective story manages to capture unparalleled cinematography, thick plotline, and some pretty 3-D characters, while it also asks the right questions and nicely plays with convoluted themes of a futuristic dystopia.
One of the lead actors in the movie, Ryan Gosling didn't hide his impressions and emotions recently when he talked to the folks over at Cinema Blend.
"I thought it was such a compelling character. As massive as the world is, as massive as this film is, interesting as it is conceptually, there's these very intimate, personal, emotional storylines as well," said Gosling.
"So it's operating on this kind of amazing scale, and this character, there's such a complicated journey that he goes on. And it's just amazing to me that the film could honor the original in the way that it did, and the storylines, and the questions, and the themes, and yet still accommodate this very different character and story that felt totally enmeshed in the DNA of the original. And yet it still felt original in its own right."
What's Blade Runner 2049 All About?
The story of Blade Runner 2049 was penned by Hampton Fancher and Michael Green and it focuses on Officer K (Ryan Gosling) – a Blade Runner guarding his rainy and neon-lit Los Angeles. During one of his hunts for rogue replicants, he uncovers a long forgotten secret that can impact the whole world. Officer K is then given a new assignment from his superior, Lt. Joshi (Robin Wright), so he begins an investigation that eventually leads him to Rick Deckard (Harrison Ford) and the actions he did back in 2019 (when the events of the first film took place).
Now, should we get out hopes up for this 35-year-later sequel?
Given all the instances we've witnessed too many times before – not really – as many things can go wrong, but with all the reassuring coming from Ryan Gosling, "Blade Runner 2049" might just be avoiding all the clichés that forced sequels usually resort to.
"Blade Runner 2049" is different. It doesn't try to do the exact same thing all over again and thus ride on the coattails of its predecessor. It expands the original story organically and references the original movie without ever feeling forced. In other words – it should be quite an experience.
The movie arrives in theaters on October 6th.
(RELATED: 'Blade Runner 2049' Has A New (Full) Trailer, They Bought Themselves A War)