'Blade Runner 2049' Has A New (Full) Trailer, They Bought Themselves A War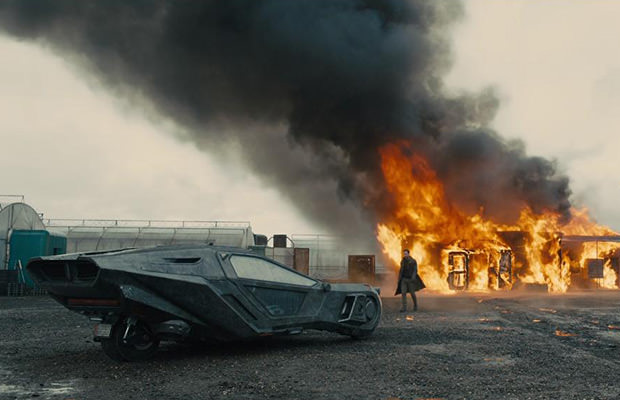 Photo credit: Warner Bros. Pictures/Columbia Pictures
So many new trailers, so little time.
Warner Bros just released the first full trailer for the upcoming Blade Runner sequel, and it is just as neon-y, tense, action-packed and cyberpunk as we hoped it would be.
"Blade Runner 2049" is the continuation of one of the most popular sci-fi movies to ever be created in our lifetime, so yeah – this is a pretty big deal, whether you like the notion of Blade Runner being turned into a franchise or not.
Luckily, the new trailer for Denis Villeneuve's installment does reveal quite a few story strands, and the story seems to be closely hewed to the Ridley Scott's original.
Watch the new Blade Runner 2049 trailer below:
Neon, Replicants, And The Ominous Smell Of A War
The Blade Runner 2049 trailer was unveiled during Good Morning America, and it shows Ryan Gosling's Officer "K" of the LAPD who has gone searching for, you've guessed it, Rick Deckard (Harrison Ford's character).
Deckard says that he and his fellow Blade Runners were being hunted, and of course, the trailer hints that K might just be the crucial person for to the dim future of all humanity.
"Thirty years after the events of the first film, a new blade runner, LAPD Officer K (Ryan Gosling), unearths a long-buried secret that has the potential to plunge what's left of society into chaos. K's discovery leads him on a quest to find Rick Deckard (Harrison Ford), a former LAPD blade runner who has been missing for 30 years," reads the official statement accompanied by the trailer.
"Blade Runner 2049" hits big screens on October 6th.