Quentin Tarantino To Make A Movie About Charles Manson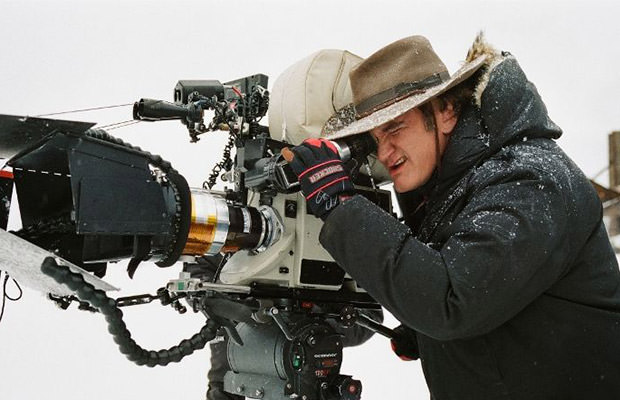 Photo credit: Universal Pictures/The Weinstein Company
Nope, it doesn't get much better than this. Although there have been quite a few attempts to make a kickass Charles Manson movie (like House of Manson and Helter Skelter), none of those really managed to portray just how intriguingly insane this man is and how deliciously macabre his deeds were.
Until now, that is (hopefully).
According to The Hollywood Reporter
,
Quentin Tarantino
, who is known for making rather graphic and violent movies, is now daring to tackle a real-life crime biopic as his next project – a feature film about the notorious Charles Manson and his cult called
The Manson Family
.
Namely, the murders they did.
As we mentioned before, many movies about Charles Manson and the horrific murders committed by his "family" have been made over the decades, but this one already sounds rather promising.
Script Is Almost Done, Brad Pitt & Jennifer Lawrence Attached
Although the Manson Family biopic project is still in its early stages, Tarantino is reportedly almost finished penning the script, while the filmmaker is already eying some A-list Hollywood stars to take leads in this inevitably badass project.
Among the actors approached are Brad Pitt and Jennifer Lawrence.
Quentin Tarantino will, naturally, be directing this real-life and still untitled crime film, whereas his frequent collaborators, Harvey and Bob Weinstein, will be taking the role of executive producers.
"Script details are fuzzy but one of the story's centers is on Sharon Tate, the actress and wife of director Roman Polanski who was murdered by Manson and his followers in 1969," states The Hollywood Reporter.
The shoot is rumored to might start in Summer 2018.
I guess we're indeed not in Wonderland anymore, Alice. This is not a drill.
Also check out: The Best Movie Of 2015 According To Quentin Tarantino.