Olivia Munn Talks Psylocke's Sexiness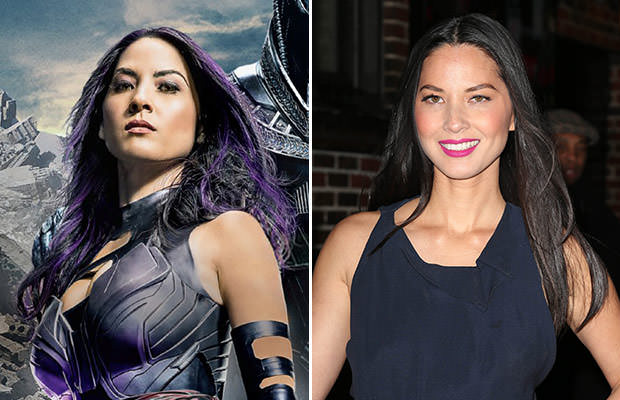 Even though most of us fell in love with the "Avengers," Marvel's "X-Men" franchise is still the longest-running movie series this studio has ever created. It produced seven flicks already, but that doesn't mean it's close to being over.
Visit Amazon and order your favorite X-Men movies
One of the most highly anticipated movies of 2016 is "X-Men: Apocalypse," which will tell us the story of the most powerful mutant in the world and his battle with our favorite team of superhero mutants.
One of the characters that are set to be introduced by the upcoming movie is Psylocke, who will be played by the beautiful Olivia Munn.
Recent leaked footage showed us that the movie stayed true to the character's appearance, which meant Munn needed a whole team of women and a lot of lube to even fit into the costume.
However, her role's sexiness is not what matters the most to the actress, as she recently told
Entertainment Weekly
.
Munn explained: "Psylocke's outfit or uniform or suit or whatever you want to call it is very sexual. I've got like my thigh-highs and a halter, but the thing about that, and that was important, is that it doesn't matter what I'm wearing as long as we're all aware of who she is."
The actress added: "She's very strong and she's very lethal and she's very powerful, and it doesn't really matter what she's wearing as long as you have that strength and that presence."
We're glad to see someone still cares about the deepness of a character's story more than the deepness of her cleavage or the exposure of her behind. We'll wait and see just how well "X-Men: Apocalypse" presents Psylocke when it hits the theaters on May 27, 2016.