Obi-Wan Kenobi Getting A Standalone Star Wars Movie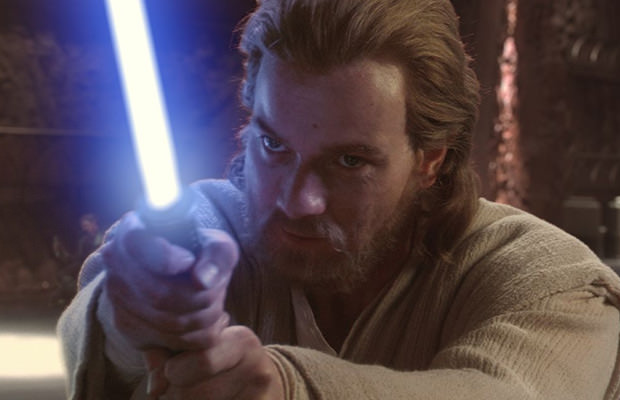 Photo credit: 20th Century Fox
Rumors about the standalone Obi-Wan Kenobi Star Wars movie have been travelling through the internet's hyperspace for quite some time, but now it finally seems that this possibly good idea is becoming reality.
As The Hollywood Reporter writes, Lucasfilm is currently in the early planning stages for the upcoming Obi-Wan Kenobi Star Wars spin-off movie, however they are indeed approaching this project with all the necessary seriousness, although quite slowly.
(RELATED: ' Star Wars' Fun Facts You Probably Didn't Know About)
Very, Very Early Stages
However, before
Ewan McGregor
even starts thinking about putting on his robe and reaching for the lightsaber, much work needs to be done.
At this moment, there is no script and the casting is still a mystery.
"Sources say talks are at the earliest of stages and that the project has no script. If a deal is made, Daldry would oversee the development and writing with Lucasfilm brass," writes The Hollywood Reporter.
"The Obi-Wan Kenobi stand-alone is one of several projects being developed by Lucasfilm and Disney that fall outside the trilogies telling the saga of the Skywalker family. A Han Solo movie is now in the final stages of shooting under new director Ron Howard, and Lucasfilm is also considering pics centering on Yoda and bounty hunter Boba Fett, among other characters," add folks at THR.
(RELATED: 'Star Wars: Episode VIII' Gets The Official Title – 'The Last Jedi')
As for the standalone Obi-Wan Kenobi Star Wars movie, it is still unclear where in the Jedi master's life this project might take place. Some speculations say it could focus on his days before the prequel trilogy, others that it might fit in somewhere between Revenge Of The Sith and Star Wars.
But according to The Hollywood Reporter, we can't even be sure McGregor is a lock yet:
"Ewan McGregor, who played the younger Kenobi in the prequels, has said he would be open to playing the character again. Sources stress, however, that since there is no script, no actor is attached."
Stay tuned.
(Also check out: Watch Behind The Scenes Video For 'Star Wars: The Last Jedi')