Bruce Willis Is A Killing Machine In The First Death Wish 2017 Trailer (VIDEO)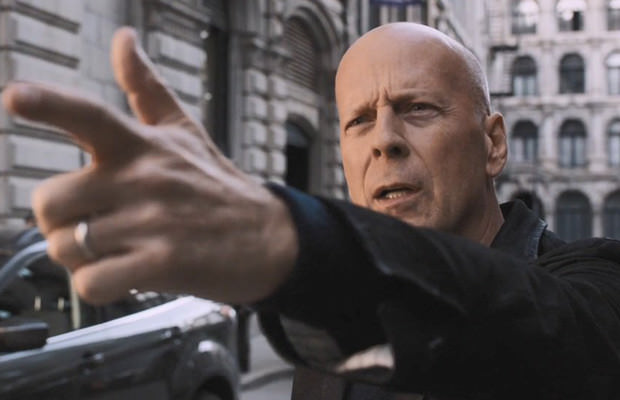 We definitely live in a time when remakes are inevitable. Now, the time has come to revive the 1974 action classic " Death Wish," apparently. No longer will we see the image of Charles Bronson as a one-man vigilante squad when someone mentions this classic, it is time for Bruce Willis to take over.
Director Eli Roth seems to have done a great job as the first Death Wish trailer shows Bruce Willis as the worthy replacement for Bronson.
The Crime-Haunted Streets Of Chicago
Right away we can see that the remake will strongly be mirroring the 1974 original, however, the plot is now taking place in the crime-packed city of
Chicago
rather than the 1970s
New York
.
The new Death Wish sees Willis as Dr. Paul Kersey, a surgeon and a mild-mannered father who is transformed into a true killing machine after his family is torn apart by a violent act in which his wife (Elisabeth Shue) and college-age daughter (Camila Morrone) are viciously attacked in their own home at the outskirts of town.
As the local police are overloaded with crime-fighting work, Paul realizes that taking justice into his own hands is the only way out.
Watch the first trailer for Death Wish below:
The cast also reads: Vincent D'Onofrio, Dean Norris, Jack Kesy, Kimberly Elise and more…
"Death Wish" hits US cinemas on 22 November.