Arnold Schwarzenegger To BE BACK For More Terminator Movies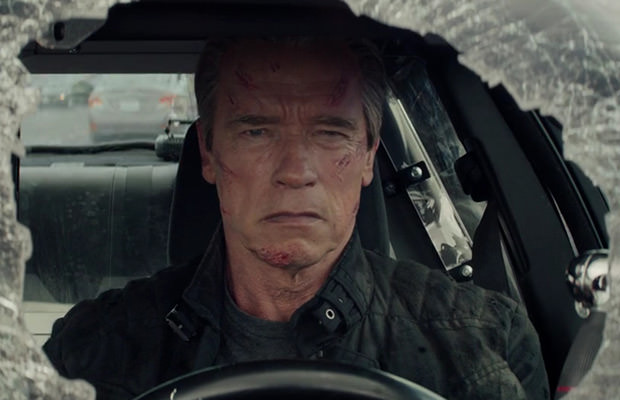 Photo credit: Paramount Pictures
All movie buffs know that one of the greatest movie franchises of all time – Terminator – hasn't exactly been taking a positive turn lately, both with the fans and the critics. However, now it seems there still might be light at the end of the tunnel for the famous franchise that changed the sci-fi genre for good.
Back in January it was announced that James Cameron would be producing the possible next Terminator installment, but now we have more news that encourage us to look forward to the upcoming movie.
I'll Be Back!
Namely, the most iconic element of the Terminator movies –
Arnold Schwarzenegger
– just revealed that he'll return for the next T film.
The Hollywood action icon talked to Screen International at Cannes recently and said that he had met with James Cameron to talk about the new Terminator installment.
"It is back," says Schwarzenegger. "It is moving forward. He has some good ideas of how to continue with the franchise. I will be in the movie."
To be honest, mere Schwarzenegger's involvement doesn't necessarily mean the upcoming Terminator movie will be good, ( Terminator Genisys, anyone?), but the idea of both Schwarzenegger and Cameron being back and collaborating again is certainly spelling new hope for the volatile franchise Terminator movies have become over the years.
But that is not all when it comes to Arnie!
In related The-Governator-news, the actor will also soon get involved in the long-gestating Conan reboot which is currently being rewritten.
Arnie is indeed back!