Will We See Another Indiana Jones Movie?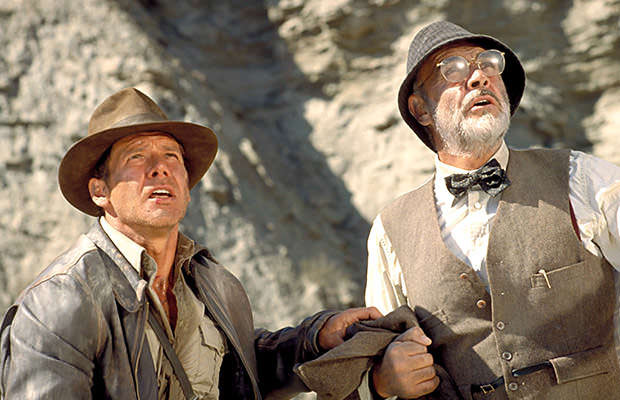 Photo credit: Paramount Pictures
Many believe that the worst thing that could ever happen to
"Star Wars"
was
Lucasfilm
being sold to
Disney
.
And while we patiently wait to see what "Episode VII" has in store for us, some are wondering what will happen to George Lucas' other massively-successful franchise – "Indiana Jones."
The hype for the new "Star Wars" film is real and big, but there are still fans who simply can't get enough of Indy's adventures.
According to Kathleen Kenedy, a Lucasfilm chief, their cries will be answered.
While talking to Wired Magazine, Kennedy was asked if she would be willing to make something new at Lucasfilm, and she answered: "I've talked about it with everybody at Disney. Alan Horn is very supportive of it. But at the same time, he's right when he says we've got a lot on our plate. And then I'll be working with them on 'Indiana Jones'."
Visit Amazon to Order Indiana Jones: The Complete Adventures
That's more than encouraging! First we heard that Harrison Ford would gladly return to his iconic role, then Steven Spielberg said it wouldn't be a surprise if he was to direct another movie in the franchise. All that remains now is to wait.