Will The Next Terminator Bring Arnie Back?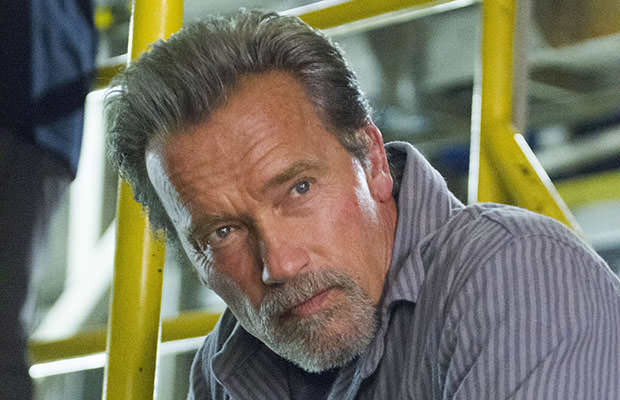 Photo credit: Linosgate
Jai Courtney has all-but confirmed that Arnold Schwarzenegger will play a part in the second and third installments to the upcoming new "Terminator" trilogy. Schwarzenegger was already confirmed for "Terminator: Genisys," but it hadn't yet been revealed that the 67-year-old actor/politician/bodybuilder will be sticking around for the future additions to the beloved sci-fi series too.
Courtney made the revelation during a discussion with The Arnold Fans, the online shrine to all things Schwarzenegger, which is a must-visit site for anyone with even a passing interest in Arnie. Courtney was there to promote his upcoming film, "Unbroken," but as you'd imagine the conversation soon turned to "Terminator."
At first he was asked about a possible start-date for the next two "Terminator" films, before the question was then elongated to include, "Will Arnold be in the sequels in some capacity?" and "Can there be a successful Terminator film without Arnold?"
Courtney then gave the answer that all Terminator fans wanted to hear … "Hard to imagine a Terminator film without Arnold. I guess we start filming – I think the plan is do the next 2 back to back in 2016."
"Terminator: Genisys" will see Arnold Schwarzenegger return as the Terminator/T-800, whose human tissue has aged, while Jai Courtney will play Kyle Reese, Emilia Clarke has inherited the role of Sarah Connor, Jason Clarke will portray John Connor. The rest of the cast will be rounded off by "Doctor Who's" Matt Smith's, Lee Byung-hun as the T-1000, Dayo Okeniyi, and J.K. Simmons in a mysterious part.
Production on the blockbuster finally drew to a close back in August, and "Genisys" will hit cinemas on July 1, 2015, while its two sequels are planned for May 19, 2017 and June 29, 2018.