What Awaits In Kingsman 2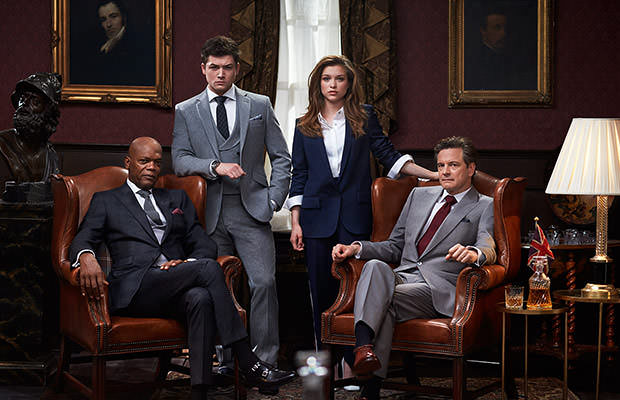 Photo credit: 20th Century Fox
It's not every day that we get a refreshing experience that will oppose all these sequels and remakes Hollywood is seemingly drowning in.
One of these 'different' movies came to us last year in the form of "Kingsman: The Secret Service," which adapted a comic book into an R-rated storm of immense violence.
But that's not where the story ends, as director Matthew Vaughn has confirmed that he and the hit film will come back for another round.
This only begs one question: what will the sequel have in store for us?
Luckily for all those eager to find out, Taron Egerton has decided to share some details on the plot of "Kingsman 2."
The star of the movie said to Collider: "What I can say is that we shot the first one all in the U.K., that won't be the case with the next one."
He added: "It's a far more international story, we're going to some incredible places, and we have a villain to rival Samuel L. Jackson — this new one is so brilliantly written I wish I could play it. It's amazing."
The first time around, we saw Egerton in the role of Gary "Eggsy" Unwin, a British street-dweller who gets recruited into one of the most hard-core secret services in the world. We also saw Colin Firth in the role of Eggsy's mentor Galahad, as well as Mark Strong and Michael Caine.
With an impressive cast like that and an engaging story, it's hard to see how "Kingsman: The Secret Service" can be topped by its own sequel. Nonetheless, we'll wait until June 16, 2017 and see for ourselves.