Watch The Eerie Trailer For 'Jigsaw' And Be Very Afraid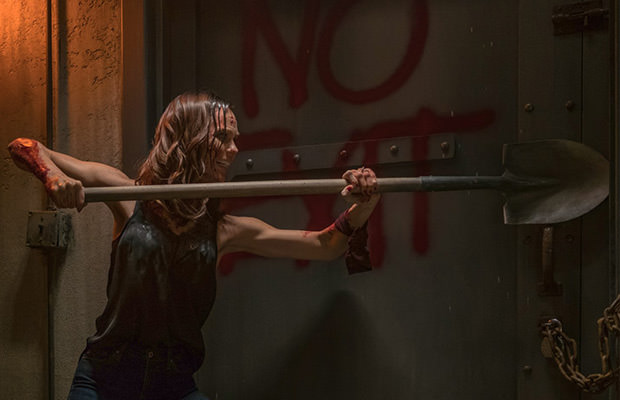 Photo credit: Lionsgate Films
Anyone up for some ridiculously complicated murders? If you are, you are in for a really weird and eerie treat.
Yes, one of the most successful horror franchises is back and it is just as scary, unhinged and beautiful as we hoped.
The first trailer for the next Saw installment is here and it screams mayhem and torture.
Check out the "Jigsaw" trailer below:
The story picks up over a decade since the death of John Kramer, the Jigsaw Killer (Tobin Bell), when a new streak of gory and gruesome murders seems to be happening again.
The IMDB synopsis reads:
"Bodies are turning up around the city, each having met a uniquely gruesome demise. As the investigation proceeds, evidence points to one man: John Kramer. But how can this be? The man known as Jigsaw has been dead for over a decade."
So, is Kramer indeed dead or are we dealing with a copycat killer this time around?
We'll find out on October 27th.