Trainspotting 2 Will Be 'Better Than The Original' Says Irvine Welsh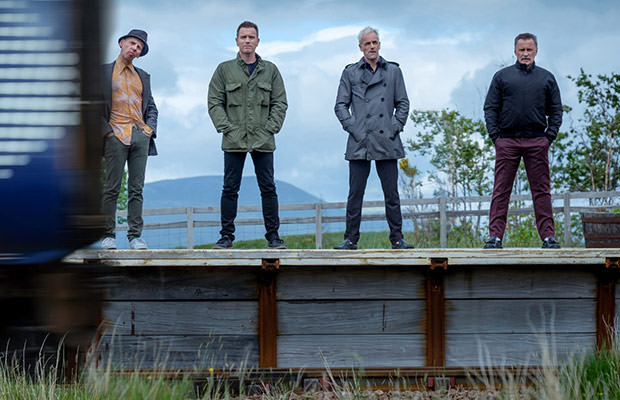 Photo credit: TriStar Pictures
We have been waiting for more than 20 years for the Trainspotting sequel, and the wait is about to pay off, bigtime.
Sure, 20 years seems a lot, but the gap between the two installments was in a way inevitable. The film cast and members of the crew simply wanted to wait until everything was of the highest quality, and now it seems all the pieces are finally in place.
"Trainspotting" (Collector's Edition) is available on Amazon – Get it Now
Director Danny Boyle is ready to shoot. Kelly Macdonald, Ewan McGregor and the rest of the cast are fired up, while the writer Irvine Welsh is particularly positive about the whole thing.
Cementing The Status Even More
Welsh has been speaking to NME recently and gave us his opinion about the sequel.
"In some ways, I think it's a better movie [than Trainspotting]", said the writer.
"They have become such iconic characters and this is going to cement that status even more. It feels like a big epic movie. I'm very, very excited about it and I think people are going to be excited [too]."
Moaning Critics
Welsh also mentioned the possibility of the critics undermining the sequel, but he already managed to subtly shut their mouths.
"You'll always get the critics who moan about it not being the original Trainspotting movie or being too much like it… [but] it's going to be a great film, a great standalone film but also work with the first film as well to bring that whole world together," said Welsh.
PornSpotting
Another interesting fact we got from his interview was that the sequel will apparently be using elements of "Porno" – the book sequel to "Trainspotting".
"Porno" was publishes in 2002 and the book explores the impact of pornography on the individuals involved in producing it. Welsh here also gives us his angle on society as a whole, and emphasizes the impact of ageing and maturity in individuals against their will.
Sounds like Trainspotting 2 is indeed going to kick some ass. We already feel about this sequel just like Mark "Rent-boy" Renton feels about getting high: Take the best orgasm you've ever had… multiply it by a thousand, and you're still nowhere near it.
The movie is set for release on 27 January 2017.