Top 5 Movies To Watch On Memorial Day 2017
May 24, 2017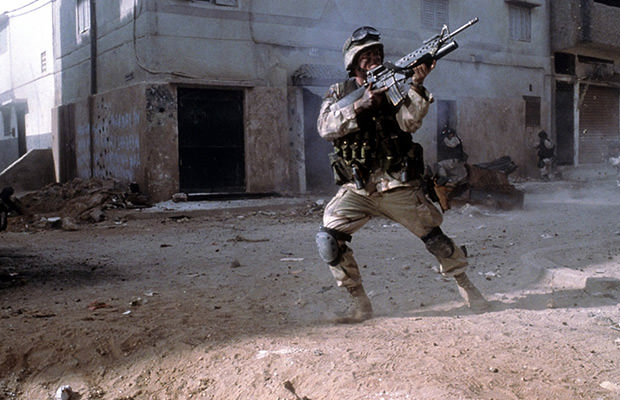 Photo credit: Columbia Pictures
Memorial Day 2017
is dangerously close and we decided to prepare something special for this special occasion in remembrance of U.S. soldiers who died fighting in wars declared and undeclared.
This year, we at Movies Talk present to you the list of our favorite top 5 beautiful (as much as war movies go) tributes to the troops.
These awesome yet touching movies reflect what Memorial Day represents: the sacrifice of all those who fought during the wars, but also the everlasting grief of those left behind.
5. Black Hawk Down (2001)
Directed by Ridley Scott, Black Hawk Down follows the tragic exploits of US special forces that drop into Somalia to capture two top lieutenants of a renegade warlord. The squad find themselves in a desperate battle with a large force of heavily-armed Somalis.
Black Hawk Down features stars like Josh Hartnett, Ewan McGregor and Tom Sizemore among others, and it won the Academy Award for best film editing in 2002.
Check Out This Amazing Offer For Black Hawk Down On DVD
4. Good Morning Vietnam (1987)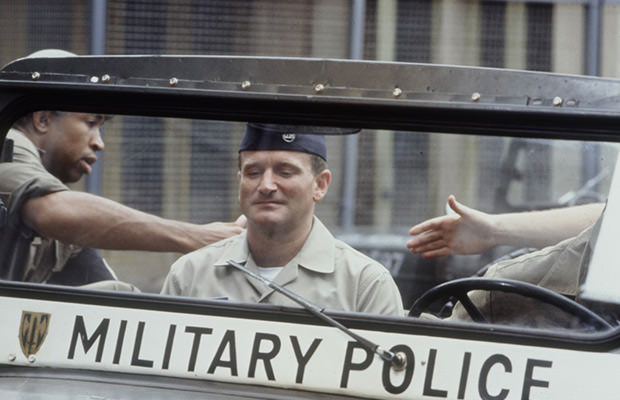 Photo credit: Buena Vista Pictures
A true Memorial Day classic!
The movie was loosely based on a true story and is essentially a comedy-drama that tries to depict the Vietnam War from a slightly different angle. Good Morning Vietnam sees Robin Williams as a radio DJ in Saigon during the famous battle.
Williams won an Academy Award for best actor.
Check Out This Amazing Offer For Good Morning Vietnam On DVD
3. Saving Private Ryan (1998)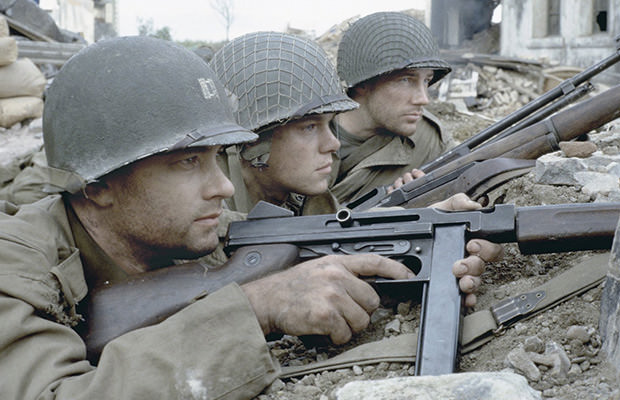 Photo credit: Paramount Pictures/DreamWorks Pictures
Directed by Steven Spielberg, Saving Private Ryan manages to showcase the brutality of World War II, while it also pays a huge tribute to the amazing courage and honor the soldiers had to muster during these horrific times.
The movie features Tom Hanks, Matt Damon and Tom Sizemore, and it won Spielberg an Academy Award in 1999 for best director.
Check Out This Bargain Offers For Saving Private Ryan On DVD
2. Full Metal Jacket (1987)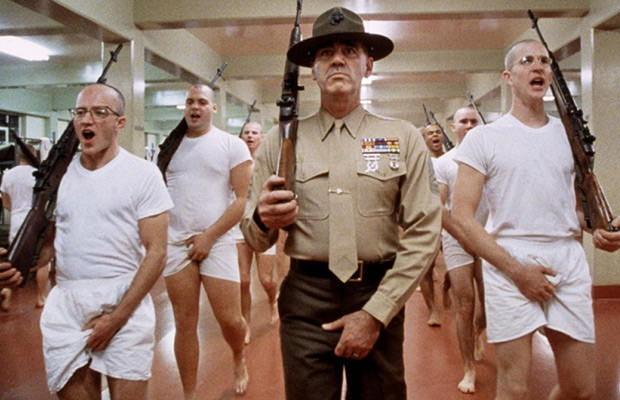 Photo credit: Warner Bros
You can't go wrong with Stanley Kubrick! Full Metal Jacket is perhaps the coolest war movie ever made. The story follows two new recruits as they enter bootcamp during the Vietnam War, but it manages to capture all the struggles of training to the savagery of war.
Truly, Full Metal Jacket is a timeless classic.
Check Out This Bargain Offers For Full Metal Jacket On DVD
1. Apocalypse Now (1979)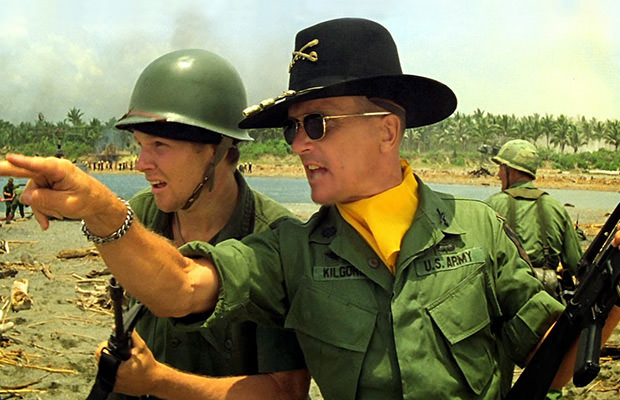 Photo credit: United Artists
Our list of war movies to watch on Memorial Day 2017 simply wouldn't be complete without Apocalypse Now, now would it?
The movie that features an all-star cast (Marlon Brando, Martin Sheen, Robert Duvall, Laurence Fishburne, Harrison Ford, Scott Glenn and Dennis Hopper) was directed by Francis Ford Coppola and represents a modern adaptation of Joseph Conrad's classic "Heart of Darkness."
Apocalypse Now is set in Vietnam in 1970 and it depicts all the depths men had to explore and dwell in during wartime.
Check Out This Amazing Offer For Good Morning Vietnam On DVD
What movies did we forget? Feel free to mention them in the comment!
Keep in touch

ADVERTISEMENT

Popular Now
Copyright © 2017 | Movies Talk | Information and news on this site is for entertainment and informational purposes only. For more information and questions, please feel free to CONTACT US