Top 10 Best Stoner Movies
You don't have to be a stoner to enjoy these stoner movies.
1. Super High Me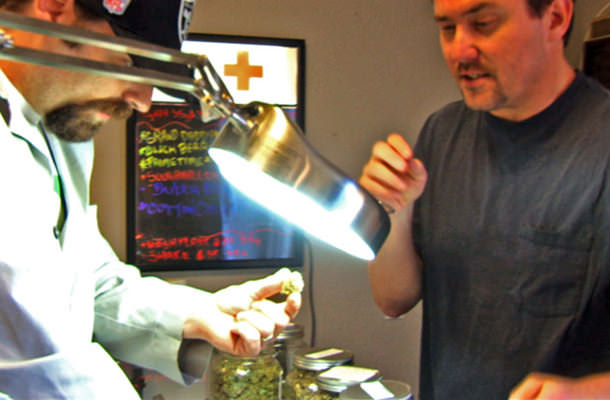 Photo credit: Red Envelope Entertainment
"Super High Me" is a takeoff to the concept of eating McDonalds for 30 days straight only instead of burgers and fries, it's smoking pot.
Comedian Doug Benson takes on the "challenge" of smoking pot for 30 days straight. We see the effects that smoking marijuana has on Benson.
2. Dude, Where's My Car?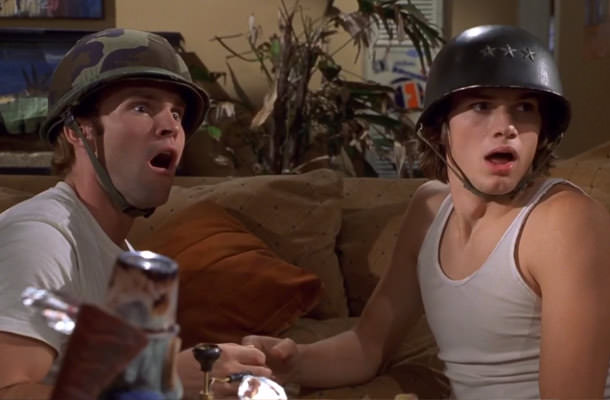 Photo credit: 20th Century Fox
Ashton Kutcher and Sean William Scott are complete airheads in this stoner movie where they show that when you get high, you lose things.
Smoke enough pot and you will find yourself asking "Dude, Where's my car?"
3. Knocked Up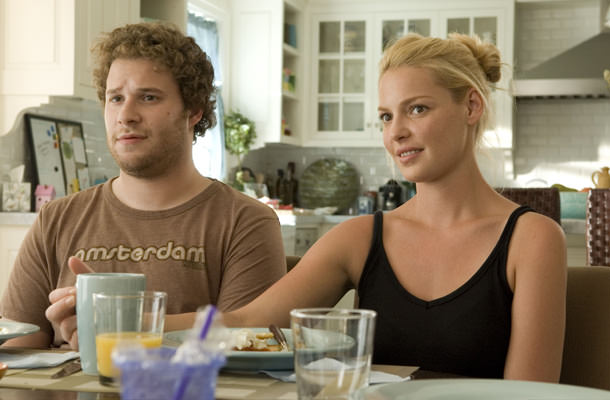 Photo credit: Universal Pictures
Though this comedy does not focus on smoking pot, the central character and baby daddy played by Seth Rogen is a reformed pothead.
Once living in a bachelor pad and smoking pot, we see him get his act together when he suddenly finds himself a father.
4. How High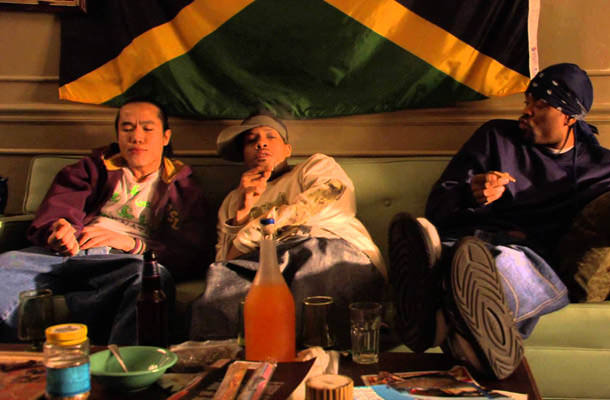 Photo credit: Universal Pictures
The perfect stoner movie.
Method Man and Redman team up to play two stoners who use their friend's ashes as a fertilizer to grow marijuana and therefore end up "smoking their friend" and summoning his ghost.
5. Fast Times at Ridgemont High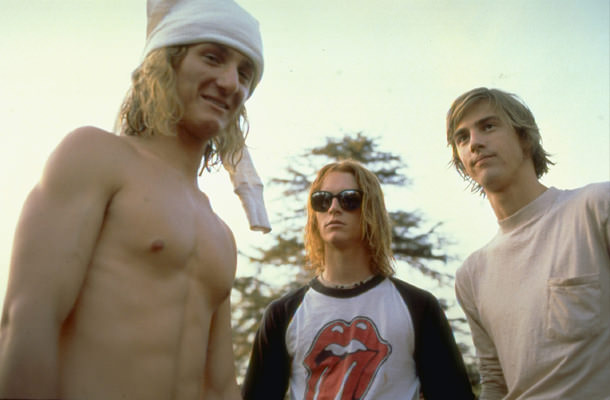 Photo credit: Universal Studios
Jeff Spicolli is the coolest stoner in this classic film.
What more needs to be said other than "All I need is some tasty waves, a cool buzz and I'm fine."
6. Half Baked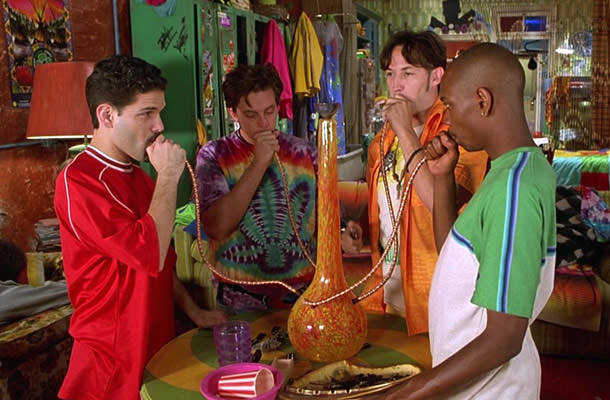 Photo credit: Universal Pictures
Dave Chapelle stars in this stoner film about slackers who steal medical marijuana from a lab to start their own business until a local drug dealer threatens to kill them.
7. Pineapple Express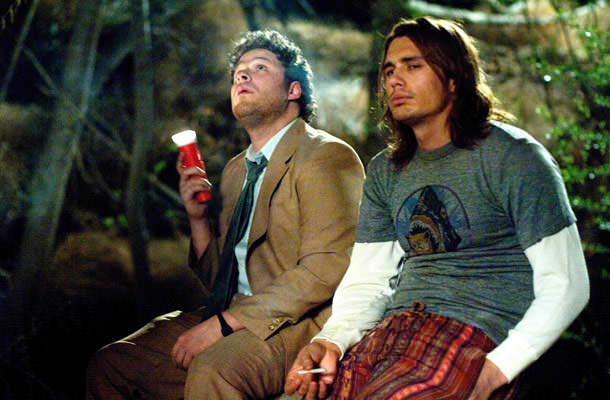 Photo credit: Columbia Pictures
This "stoner meets action" flick delivers laughs as it follows a dealer and pothead who find themselves on the run from a corrupt cop and drug lord after witnessing a murder.
8. Grandma's Boy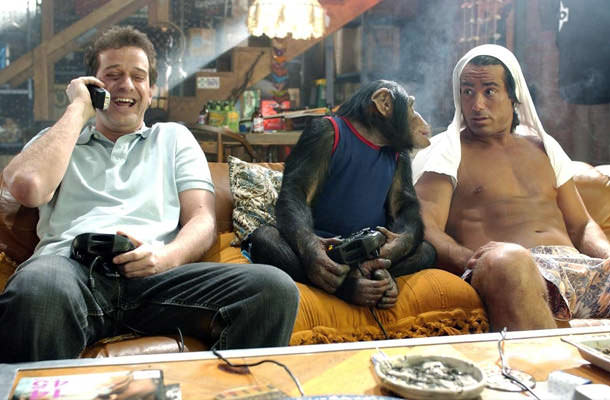 Photo credit: 20th Century Fox
This film may give some stoners a look at what their future could hold.
A 35 year old video game tester who loves smoking pot goes to live with his Grandma, hilarity ensues.
9. Harold & Kumar Go To White Castle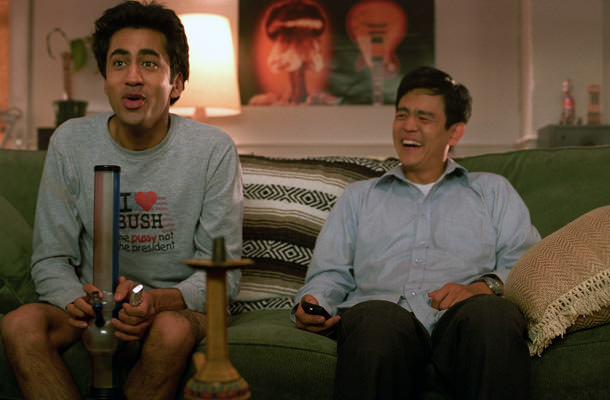 Photo credit: New Line Cinema
This is by far one of the best stone films of all time.
After getting stoned, pals Harold and Kumar want nothing but a White Castle burger, only to be met with constant hilarious obstacles along the way.
The second of the Harold & Kumar films is just as funny but nothing beats the original.
10. Dazed and Confused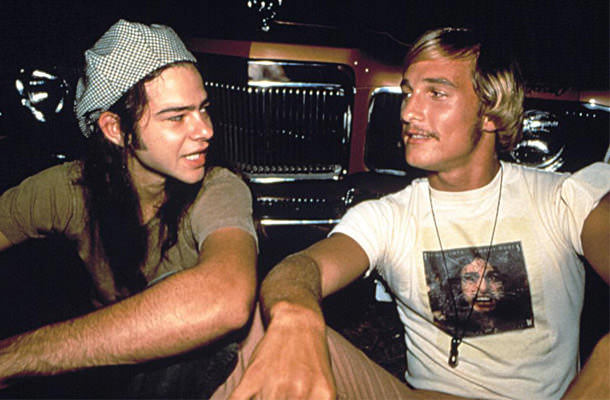 Photo credit: Gramercy Pictures
This 70s era film follows High School kids who get high on their last day of school.
The film follows the typical high school scenarios and stereotypes.
The film also stars some pre famous actors such as Ben Affleck, Adam Goldberg, Matthew Mcconaughey and Milla Jovovich.