Tom Hardy To Star In X-Men: Apocalypse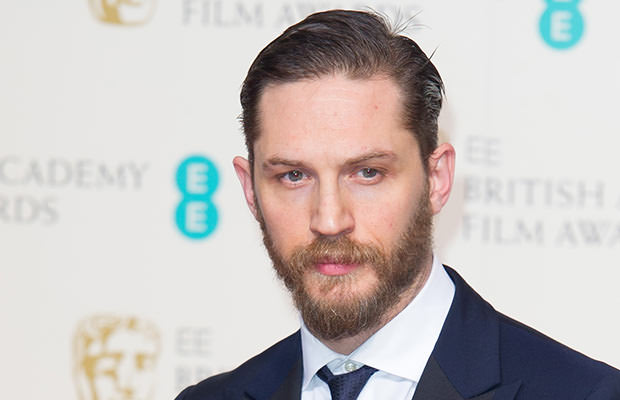 He has terrorized Batman, and is about to go "Mad" as Max. But if recent reports materialize, the great Tom Hardy might take a few swings at the X-Men by playing Apocalypse in Bryan Singer's upcoming mutant adventure.
Buried in a story about the ongoing Doctor Strange casting over at Marvel, The Wrap reports that Tom Hardy is being "courted" for the title role in "X-Men: Apocalypse." This is the latest superhero part that Hardy's name has been attached to.
In the report, they say that he is out of the running for Doctor Strange, but is being considered for a part in David Ayer's "Suicide Squad" at Warner Bros., and – if the reports holds – is up for the villainous role in "X-Men: Apocalypse."
Apocalypse is an incredibly powerful mutant, named En Sabah Nur, whose origin dates back to ancient Egypt. In some circles he's viewed as the world's first mutant, and his reign of terror stretches for centuries.
He was first hinted at in the closing credits of last summer's "X-Men: Days of Future Past," and it has been clear that he will be the chief adversary in Bryan Singer's next X-Men movie – currently being scripted by Simon Kinberg, Dan Harris and Michael Dogherty.
The role wouldn't be that much of a stretch for Tom Hardy. As we mentioned, he notoriously played Bane in Christoper Nolan's "The Dark Knight Rises." And as you know, he broke the Batman's back.
Of course, Tom Hardy also brings the physicality that's going to be necessary to play Apocalypse. The mutant is a towering figure who should be able to go toe to toe with brutal X-Men warriors like Colossus or Wolverine.
"X-Men: Apocalypse" is aiming for a May 27, 2016 release. If there's a god in the sky, Tom Hardy will be playing Apocalypse in that blockbuster when it opens.