Tom Cruise Wishes For A Top Gun Sequel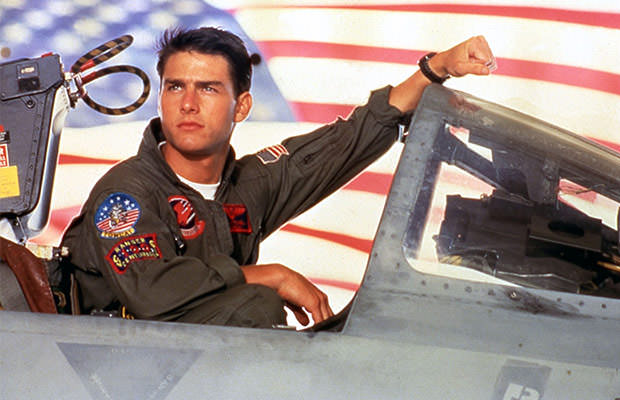 Photo credit: Paramount Pictures
If there was ever a guy movie we can remember the '80s by, it was "Top Gun." What can be manlier than the friendship between two fighter jet pilots, right? Since there were only rumors and hearsay about it ever coming back to the big screen, it's fair to say that this movie will never turn into a franchise.
Or will it? At the premiere of the latest
"Mission: Impossible"
installment,
Tom Cruise
was asked if he would ever go back to "Top Gun" for a sequel. As it turns out, he would.
Here is what the actor told Extra about a potential "Top Gun 2": "I'd like to fly those jets again. But we've got to do all the jets practical. No CGI on the jets."
Sounds pretty ambitious, but that's not the end of it.
Cruise continued: "I remember when I did the first one, I said 'Look, in my contract I had to have three flights in the F-14.' And it had to be in the film, a shot from that. So we had to film it. And luckily they wanted me bad enough to do it, so I was able to do that. I'm saying right now – no CGI on the jets."
We're getting a slight hint that Tom Cruise would like to fly a jet again, but without the CGI. It's faint, but it's there.
In any case, there wasn't much hope for "Top Gun 2" until now, especially after the original director Tony Scott passed away in 2012. However, things are looking much better now, as producer Jerry Bruckheimer seems to have an idea for a sequel-worthy story.
Buy or Rent "Top Gun" on Amazon – Click here
Here's hoping that Bruckheimer's idea doesn't suck and that Val Kilmer shreds enough pounds so that he can join Cruise for another crack at "Top Gun."