The Rock Teams Up With Kevin Hart For A New Movie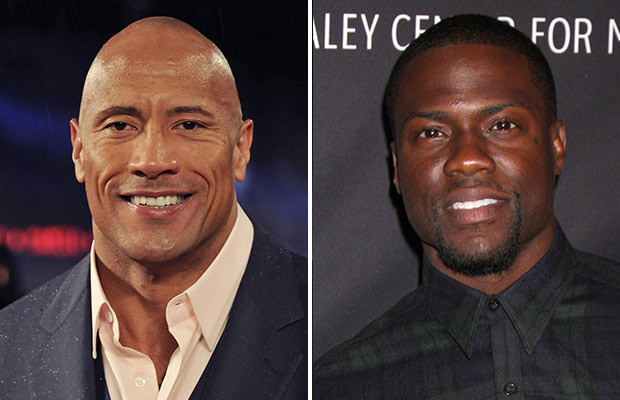 The "Ride Along" is the movie that made Kevin Hart into the popular buddy cop actor he is today. Now he plans to team up with Dwayne "The Rock" Johnson for a new CIA-based movie.
A report from Variety tells us that
New Line
is in the process of developing a new comedy named "Central Intelligence," in which the Hart-Johnson duo will star as CIA agents working together.
"Dodgeball's" Rawson Marshall Thurber is set to direct the new flick, while Sean Anders and John Morris are the ones that are working on the screenplay.
The credit for writing the original screenplay goes to Ike Barnholts and Dave Stassen.
The story follows Hart's character who is a former high school athlete that eventually became an accountant. Then one day he gets contacted by a the same man he used to bully in high school (Johnson) – only this time that guy is no longer a nerd, but has grown into an CIA assassin, and needs Hart's help to stop the sale of military secrets.
Besides the report from Variety, both The Rock and Hart have been teasing the public recently with how they are going to work together on a project.
Even though New Line hasn't set a release date for the movie yet, their general plan is to get cameras rolling in the spring. This may suggest that the movie will end up as being a part of the blockbuster summer of 2016.
Johnson's next appearance is to yet to be seen in "Furious 7," and for Hart that would be Chris Rock's comedy "Top Five."