The Rock Reveals His DC Character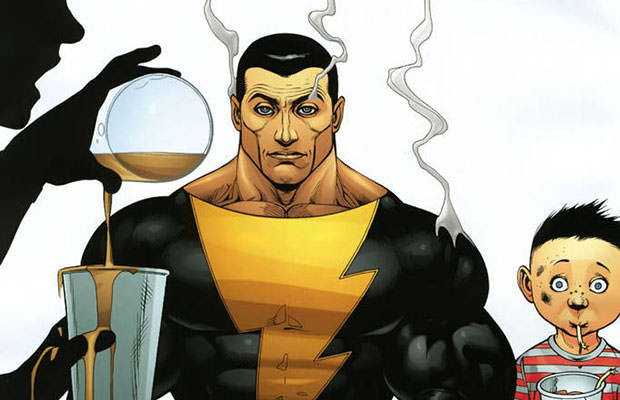 We have spent months and months presuming that Dwayne Johnson has been prepping to play a superhero in the growing DC Cinematic Universe, with characters like Shazam, Cyborg and Green Lantern being rumored and suggested by professionals and fans alike, but now that presumption is being turned on its head.
Instead of playing one of DC's great heroes, Johnson will instead be playing one the comic book company's great supervillains: "Kneel at his feet or get crushed by his boot." My honor to become.. #BlackAdam #TheAntiHero #DCComics"
The above Tweet was posted by Dwayne Johnson yesterday, seemingly confirming that he has closed a deal with DC Comics and Warner Bros. to play Black Adam in an upcoming movie – presumably the in-development "Shazam" film.
This announcement is a long time coming, as the actor revealed on New Year's Day of 2014 that he was doing something with the comic book company.
What's even more interesting is that Johnson's ties to the character actually go way further back than just this year, as the star was previously attached to play Black Adam in a Shazam movie back when Peter Segal was directing the feature circa 2007.
At this point we can't say if this is an entirely new project, or if Warner Bros, is simply adapting their old screenplay to fit with the continuity that has been established with Zack Snyder's "Man of Steel" and will continue to blossom in 2016's "Batman v Superman: Dawn of Justice."