The Martian Loses No. 1 Spot At The Box Office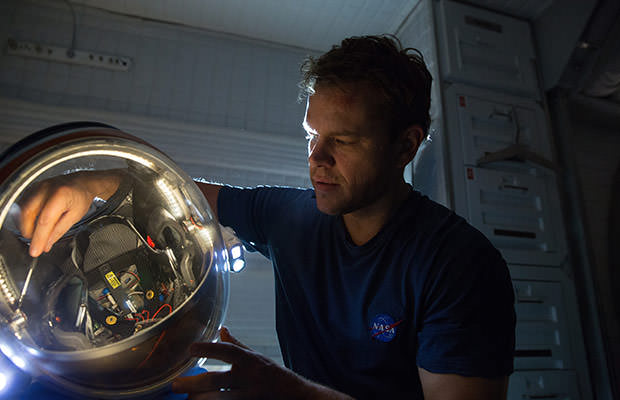 Photo credit: 20th Century Fox
Ridley Scott's
highly successful
The Martian
lost the no. 1 spot at the box office this weekend to Sony's
Goosebumps
, starring Jack Black.
Goosebumps had a great run during its opening weekend, bringing in $23.5 million from 3,501 theaters nationwide.
Fox's The Martian sits at a comfortable $21.5 million from 3,701 locations after its third weekend showing in theaters, grossing a domestic total of a healthy $143.8 million.
Goosebumps is based on a children's book series about a famous writer whose creepy characters of ghosts and ghouls escape the story and all hell breaks loose. It's a 3D horror-comedy nicely received by movie-goers antsy for Halloween.
Other box office contenders included another Sony venture, Hotel Transylvania 2, which in its forth weekend brought home just over $12 million. Steven Spielberg's Bridge of Spies starring Tom Hanks cost $40 million to make and during it opening weekend earned $15.5 million-$16 million from 2,811 theaters, taking the no. 3 spot at the box office. Bridge of Spies, which earned an esteemed A Cinema Score is hoping for a lively run throughout the awards season.