The Latest Scoop On the Sherlock Christmas Special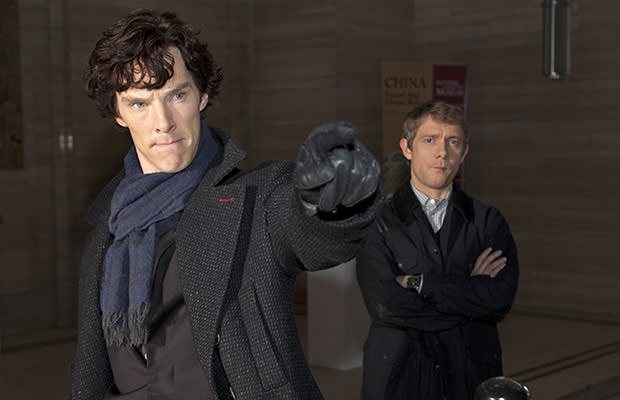 Photo credit: BBC
The agony of waiting for the next
Sherlock
will soon be over as we now know the official release date of the BBC Christmas special – January 1, 2016!
Not only will the Christmas episode of Sherlock be broadcast on BBC One, but it will also be shown in movie theaters for an even more enhanced viewing experience. The episode is entitled The Abominable Bride and it will certainly be a great way to kick off the new year!
The one-off episode starring our beloved Benedict Cumberbatch and Martin Freeman will be set in the Victorian era, and producer Steven Moffat doesn't want to waste any time explaining this time setting.
"We never bothered to explain what we were doing in modern day London," Moffat posted on Twitter. "So why do we have to bother explaining what they're doing in Victorian London, when that's where they're supposed to be?"
Abominable Bride is intended to bridge the gap between season 3 and the long anticipated season 4 of Sherlock, for which the fans will have to wait until 2017.