T.J. Miller's Epic Response To Deadpool Questions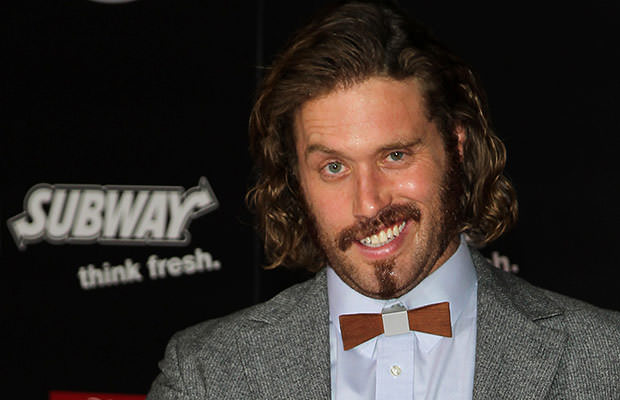 Actors have always had a tough time when it comes to giving interviews and sharing thoughts about upcoming movies, especially when those movies are based on book, novels, and comics. Some of them are sly and shrewd when it comes to this, while others accidentally blurt out spoilers.
T.J. Miller
is pretty funny for a funnyman, but we didn't realize how smart he can get when it comes to dodging bullets. The guy showed up on Conan in order to talk about, well, whatever Conan asks him about.
And as we've all expected, questions about Miller's involvement in the upcoming comic adaptation "Deadpool" surfaced at some point. He was asked about how big his role is and what is Marvel planning to do with Ryan Reynolds' character.
To this, the actor responded in the best way possible. He said: "We're seeing how this character is coming about, where he comes from, but also where he's gonna go."
"Ryan Reynolds does things in the film, sometimes he doesn't do anything at all. I do some things in the film sometimes, and sometimes I'm not even in the movie. It's a great film, as you can tell."
Miller found a loophole around dropping juicy spoiler that we've never seen before. Refusing to answer is one thing, but keeping things vague is totally different. He revealed some things, but he also didn't, which is sure to set in motion a lot of thinking about the 2016 "Deadpool." Way to go!