Suffragette Premiere Sabotaged By Protesters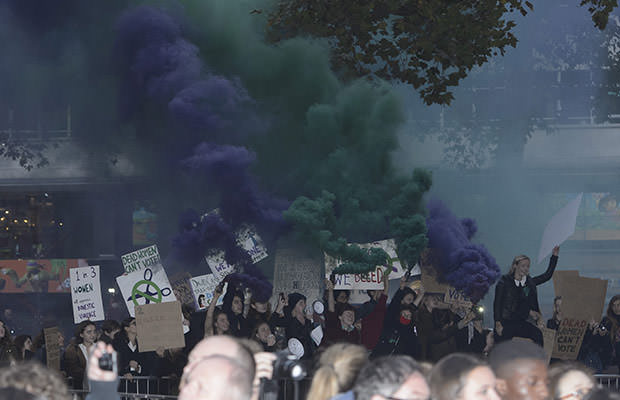 A group of protesters crashed the
Suffragette
premiere, taking action against government cuts for victims of domestic abuse.
The group is called Sisters Uncut, and they managed to get by security and lie on the red carpet only to release smoke bombs.
Suffragette is a film about the early struggles of women for their right to vote and it stars Meryl Streep, Carey Mulligan and Helena Bonham-Carter.
"We came to the Suffragette premiere today because the struggle is definitely not over. Dead women can't vote," said Janelle Brown of Sisters Uncut.
"Two women each week are killed in Britain because of domestic violence. Austerity reduces women's access to legal aid and support services. The most drastic cuts were to specialist services.
"We're a direct action group and we know that was the tactic the suffragettes used too," added Brown.
Protesters certainly caused chaos on the red carpet, with security guards having to drag the women off the floor and away from the event.