'Star Wars: The Force Awakens' Breaks Box-Office Records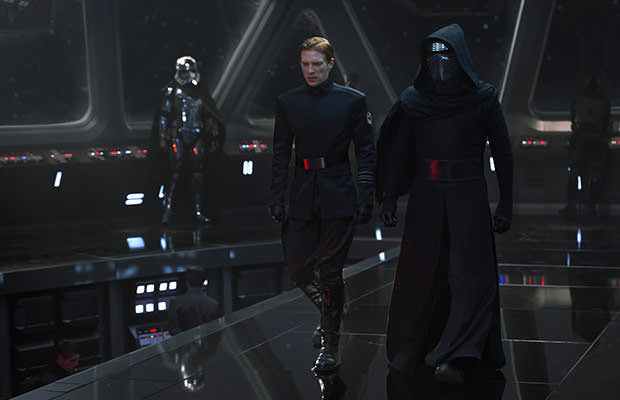 Photo credit: Walt Disney Studios Motion Pictures
To absolutely no one's surprise, "Star Wars: The Force Awakens" manage to win the box office and practically destroys all the previous records.
It was pretty much obvious and we all knew it was going to happen, we all just waited for the official numbers, and they are here. The movie made more than $517m thus far. No biggie.
Murder By Numbers
With the staggering
$238m
in the US alone, the latest Star Wars episode flew by the previous record ($208m) set by
Jurassic World
during its opening weekend.
The movie also managed to kill everywhere else when it comes to the biggest opening weekend figures – UK, Australia, New Zealand, Japan, Europe, you name it.
According to Empire Online, other broken records include: "the largest ever number of Thursday night previews ($57m, beating previous record holder Harry Potter And The Deathly Hallows: Part II by $14m); the largest ever opening day ($120.5m – stomping Harry Potter again); the highest per-theatre average; the biggest ever opening for a film rated PG-13; and various other December records."
War For China
What is interesting is that "Star Wars: The Force Awakens" hasn't yet broken the Jurassic World's record for the biggest ever opening worldwide. In case you don't remember, the dino adventure took in a colossal $524.9m a few months back, while the latest SW installment currently stands at $517m.
Also, J.J. Abrams' hit has yet to reach China, where Jurassic World killed grossing $99m.